Shane Warne will be accorded a public funeral in Melbourne
As the country grieved the death of one of its greatest athletes, Australian Prime Minister Scott Morrison said on Saturday that Shane Warne will be given a state funeral and that the cricket board would rename a stand at the MCG in his honor. On Friday, at the age of 52, Warne, one of the game's all-time greats, died in Thailand after a suspected heart attack.
The state funeral will be organized by the federal and Victorian governments, Cricket Australia, and the family of "one of our greatest cricketers of all time," according to Morrison. "This will be done in consultation with the Warne family," he said, promising to "ensure we honour Shane's passing and memory."
Victoria's minister for tourism and sport, Martin Pakula, announced the renaming of the Great Southern Stand at the Melbourne Cricket Ground (MCG) on Saturday morning after consultation with Victoria premier Daniel Andrews, MCC Trust chairman Steve Bracks, and MCC CEO Stuart Fox.
"We will be renaming the Great Southern Stand the SK Warne stand and we'll be doing that as soon as we possibly can," Pakula stated.
"I can think of no finer tribute to the greatest cricketer this state has produced than to rename the stand the SK Warne stand and no matter whatever happens to that stand in the future, it will remain the SK Warne stand in perpetuity because his legend will live in perpetuity."
At the MCG, Warne took his 700th Test wicket, and a monument of the legend stands outside the stadium. People gathered around Warne's statue to pay respect to his colorful lifestyle and cricketing talent by offering flowers, cricket balls, drinks, pies, and smokes.
In addition, Cricket Victoria is considering renaming a section of the Junction Oval in Warne's honor.
Mr Erskine, who is also a friend of Warne's, said he found out last week that the cricket icon was sweating and had "a little of chest trouble."
The corpse of Warne was moved to the Thai mainland today from the island of Koh Samui.
Following an autopsy, he will be flown back to Australia.
Andrew Neophitou, an executive producer on Warne's newly released documentary, discovered him at his Thailand home before a scheduled meeting with friends at 5 p.m.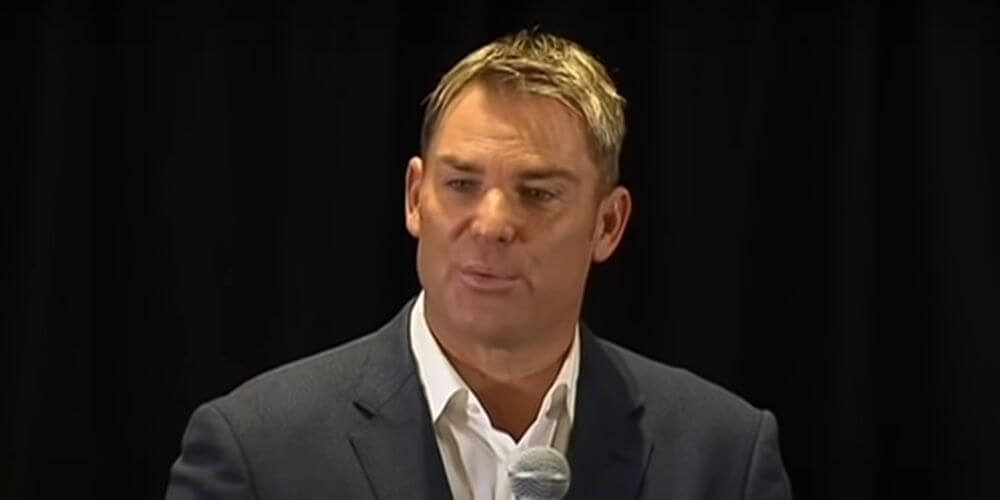 Mr Erskine faced a difficult duty in informing Warne's family of his death ""Warne's three children Jackson, Summer and Brooke "are in complete shock" since their father's death.
Jackson just said 'We expect him to walk in the door. This is like a bad dream'," Today, he said.
His agent also communicated with Warne's father Keith and ex-wife Simone Callahan.
He explained, "They can't believe what's happened."
"I think that's what happens when you have a sudden death and you're not expecting it.
"One minute the kids are talking to him every day and the next minute they can't talk to him.
"They start talking about 'he's not going to be there for my 21st, he's not going to take me down the aisle'.
"Those things go through your head. They are having a much harder time than anybody really."