Melbourne's Best Hairdressers
Consistent self-care always has a good impact on overall health and happiness, both of which we should strive for. Hair salons not only provide services such as haircuts, style, and colouring, but the stylists also have a good impact on their customers in the form of company. Finding a professional hairdresser means spending less time exploring your alternatives and gaining access to the thoughts of someone who is on the cutting edge of the hair. Hairdressers who are fully qualified are considered to be 'hair specialists.' They trim, perm, treat, straighten, colour, blow-dry, maintain, and style customers' hair.  If you are in need of a makeover or just want to feel better about yourself, no need to look further because this list of Melbourne hairdressers will make you feel and look like a Millionaire! 
Get the look you've always wanted with Melbourne's best hairstylists. 
Top Ten Hairdressers in Melbourne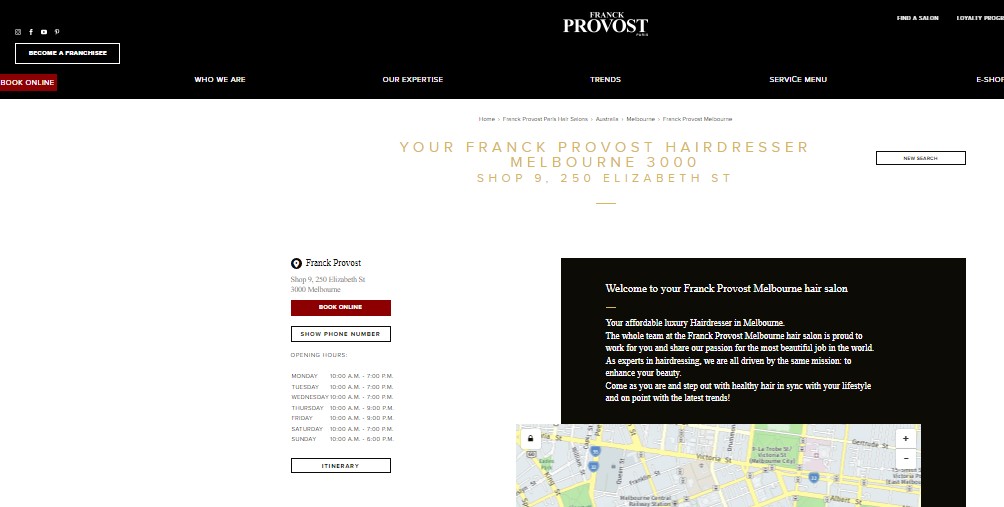 Between the Australian founders and Franck Provost himself, things clicked instantaneously. After discussions at the head office in Paris in April 2008 about the possibility of opening salons in Australia, everything went forward amazingly smoothly and the first flagship salon was opened in the heart of Sydney's CBD in November of the same year! This partnership made total sense. The whole team at the Franck Provost Melbourne hair salon is proud to work for you and share our passion for the most beautiful job in the world. As experts in hairdressing, we are all driven by the same mission: to enhance your beauty. Come as you are and step out with healthy hair in sync with your lifestyle and on point with the latest trends!
Address: Shop 9, 250 Elizabeth St, 3000
Contact: 03 9017 3529
Opening Hours: Mon-Wed, Sat 10am -7pm, Thu-Fri 10am – 9pm, Sun 10am – 8pm
Rakis on Collins Melbourne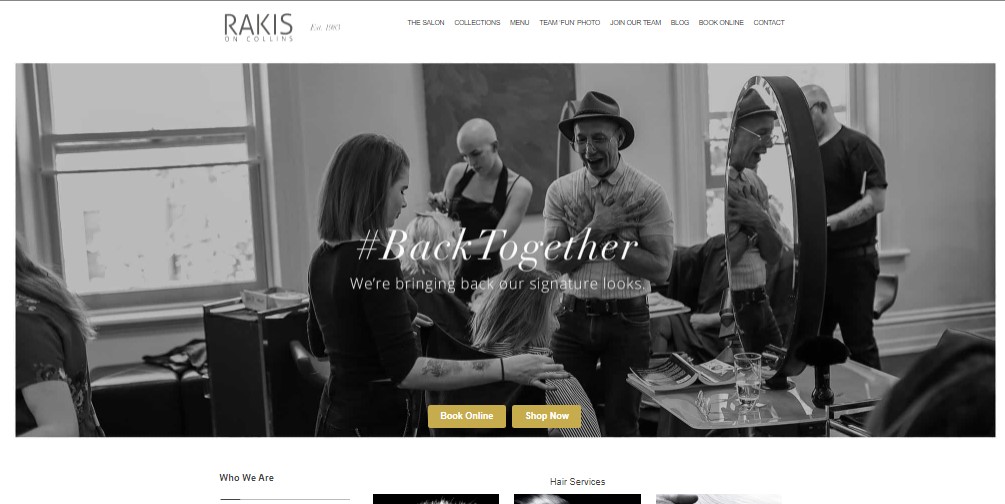 Rakis on Collins is Melbourne's top destination hair salon. Nestled above the 'Paris' end of Collins Street, their exceptional cutting edge style and outstanding service has seen them win over 100 industry awards in their 34 years of history and earned them well the reputation as Melbourne, Australia's premier hair salon. The Rakis hairdressing team comprises a collection of dynamic stylists and creative individuals, led by owner and Director, Stavros Tavrou.
Address: Level 2, 178 Collins Street Melbourne,
Victoria 3000
Contact: 03 9654 6958
Opening Hours: Tue,Wed,Fri 10am – 7pm, Thu 10am -9pm, Fri 9am- 5pm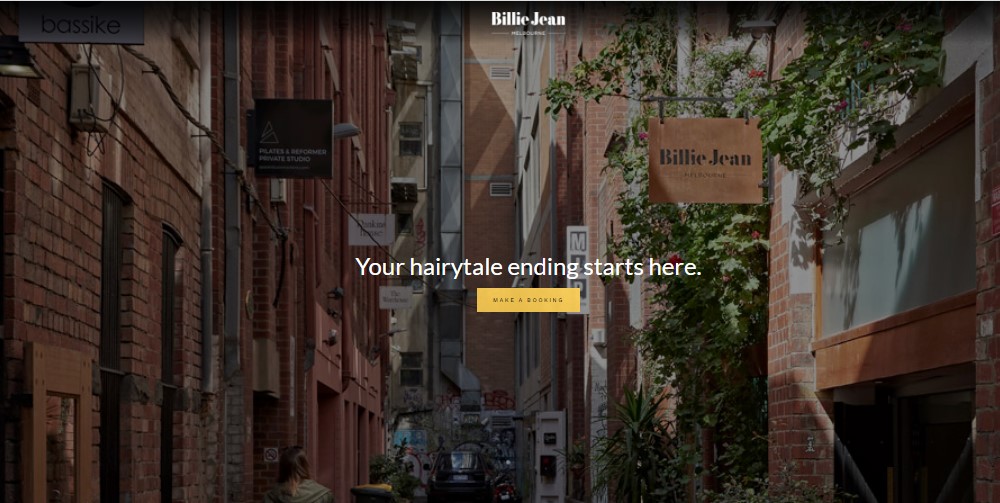 The Billie Jean Hair Team bring passion, skill and flair to our trade. We are Family, driven by education and beautiful results. Authenticity, kindness and creativity are at the heart of who we are. Billie Jean Hair is committed to tackling the hairy subject of sustainability in our industry. As a member of Sustainable Salons Australia, 95% of our waste materials are diverted from landfill and recycled – including plastics, metals, hair and chemicals. This initiative makes us, and our customers, feel even better about walking through our doors.
Address: 2 Rankins Lane Melbourne, VIC, 3000
Contact: 0423 979 900
Opening Hours: Tue,Fri 10am-7pm, Wed-Thu 10am- 9pm, Sat 9am – 5pm
Launched in 2016 by Sam and Mina and staffed by a team of multi-award winning hairdressers, LUXM has quickly grown a reputation for excellence in hair and beauty. LUXM welcomes all new clients, both men and women, to the salon. But what makes it exceptional to Melbourne is its provision of specialist styling and colouring services for all hair types. Our team is highly experienced in hair and beauty for Japanese, Chinese, and Korean clientele.  We understand the distinctive qualities of Asian hair and what an exceptional haircut requires. We also realise that no two heads are the same, so work hard to ensure every client has an incredible experience no matter their hair type.
Address: MELBOURNE CBD Level 1/149-151 Swanston Street 3000 Melbourne
Contact: 03 9009 9306
Opening Hours: Tues- Sat 11am – 7pm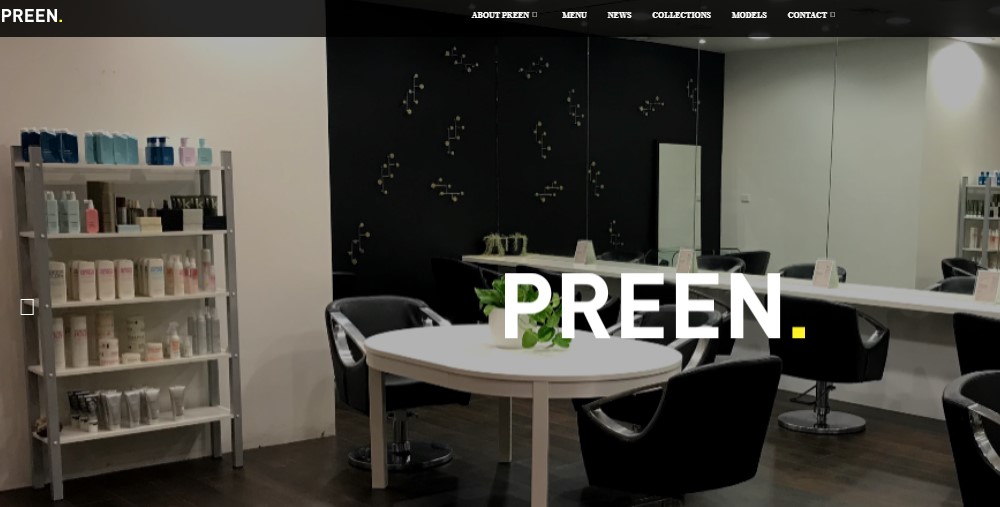 Nestled in the exclusive fashion hub of Collins Street, PREEN is Melbourne's home for total hair indulgence and award-winning hair styling. Led by visionary hair stylists Chris Kapetanov and Melissa Bowman, PREEN offers a complete range of ladies and men's haircutting, styling, colouring and straightening services. PREEN'S team of young, hip and friendly hair professionals provide a wealth of knowledge and experience, meeting their client's high expectations by delivering custom hair styling and design. You'll fall in love with PREEN'S warm and down to earth atmosphere, where you receive the star treatment you deserve. Relax and enjoy a complimentary beer, wine, tea or a cup of freshly brewed espresso coffee as we passionately go to work, designing the perfect hairstyle to suit you.
Address: Lower Ground 267 Collins St, Melbourne 3000
Contact: 03 9663 7733
Opening Hours: Wed-Thu 10am-7pm, Fri 10am -8pm, Sat 9am-5pm
We are a studio Salon. We service only one client at a time. No sharing your stylist with 4 other clients while they race through the service eager to get you to the checkout. Our business is about guaranteed outcomes and this is only possible when you have the stylists' undivided attention and care. Our stylists are ultra experienced and highly vetted professionals dedicated to this philosophy and to giving you the outcome you have asked for – not the haircut they think you should have. Equally, if you are unsure of the direction you wish to take you can trust our stylists to bring you a look you will be proud of and we have the catwalk experience to back this up. We back our stylists up by providing them with only the very best tools available for the job and beyond. Our Stylist will take the time to show you how to best maintain the stunning outcomes they produce long term, so you get great value as well. We see our clients less often than other salons because our work lasts longer when maintained as instructed.
Address: Suite 52, Level 1, ROYAL ARCADE
148 Elizabeth St, Melbourne VIC 3000
Contact: 03 9663 2082
Opening Hours: Mon- Wed 730am – 830pm, Thu 10am -9pm, Fri 830am- 9pm, Sat 8am-6pm, Sun 11am-5pm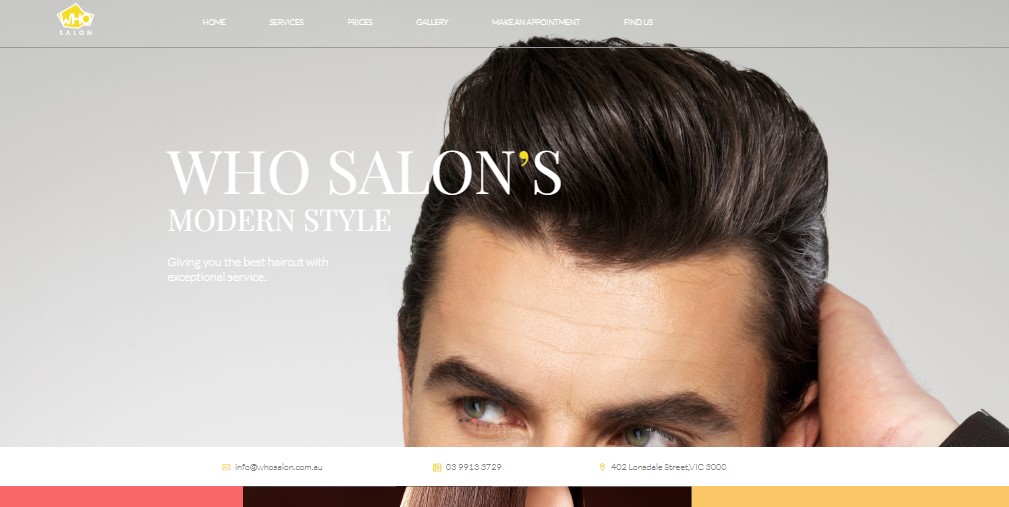 Who Salon is Melbourne's destination hair salon. Located in the Melbourne CBD with its exceptional style and outstanding service. The personnel at this salon is extremely nice, professional, and talented, and they are all passionate about hair. They'll go above and beyond to give you the nicest hair you've ever had, and you'll undoubtedly become a regular. The salon is chic and contemporary, which reflects the kind of haircuts they provide. They specialize in both men's and women's hair, and they're also fantastic at styling hair for special occasions.
Address: 402 Lonsdale St, Melbourne VIC 3000
Contact: 03 9913 3729
Opening Hours: Mon-Sat 10am-7pm, Sun 10am-6pm
Nestled in Russell Place, Melbourne, with eateries such as Neopoli, Sarti and Bar Ampere and über cool gallery Pieces of Eight and 124 Shoes as neighbours, Saint Louie has carved out its own space in this unique Melbourne laneway location. The interior blends soft wood detailing with hard concrete surfaces. Every detail has been meticulously hand-selected by both partners, which reflects their own ideals of a perfect creative space that their clients will enjoy. Ivan and Jean-Paul collectively have over 25 years of experience in the hair industry both locally and overseas. Among their achievements, Ivan has owned a successful salon before and made his own hair care product. You can also see his handy work on photo shoots for magazines including Black, Vogue, Marie Claire, Dazed & Confused and Oyster. Jean-Paul has worked as a senior stylist in salons in London and New York is an ongoing contributor to Gorman look book shoots and has created looks for New York and London Fashion Weeks.
Address: 26 Russell Pl, Melbourne, VIC 3000
Contact: 03 9650 1001
Opening Hours: Wed-Fri 10am-830pm, Sat 9am-430pm, Mon-Tue 10am-6pm
Aery Salon works with clients to deliver the exact cut, colour, and style they desire. We understand that making changes to your hair can be intimidating. All our customers are given clear consultation through the whole process, including expected results and costs before we start. You are always informed and aware of what's happening next so you have complete control and input over the treatment you receive. As a team, we have over 20 years of industry experience gained in salons across the globe. We even have TV and production hairdressers so come in for that star treatment. Like many Melbourne icons and laneways, Aery Salon is hidden from the main street. Get your hair done in the privacy of our comfortable salon, enjoy a tea or coffee while you wait and emerge onto the streets of Melbourne, as a new person!
Address: Level 1, 243 Collins St, Melbourne VIC 3000
Contact: 0423 791 941
Opening Hours: Mon – Fri 10am-7pm, Sat 10am-6pm
Professional hair salons in Melbourne for men and women, expert hairdressers dedicated to creating the look you desire whilst recommending suitable solutions where you need help. We are together with a team of passionate, and professional hairstylists. We provide our clients with an inspiring, professional, and relaxed experience while letting them in on the latest hair trends.
Address: Level 1 Shop 154/ 211 La Trobe St, Melbourne VIC 3000
Contact: 03 9663 6996
Opening Hours: Mon-Sat 10am -7pm, Sun 10am-6pm
You Deserve Hair Pampering! 
Some people say that getting your hair done at a hair salon is a luxury. We believe otherwise! We all deserve an hour or two of hair pampering to make us feel and look better. Choose from Melbourne's best hairdressers and feel beautiful inside and out!