Customers have rated the top-rated butchers in Melbourne, VIC, and you can see who they are below. The terms low and slow butcher, online butcher, and online meat delivery were used in the compilation of the list, which is presented below.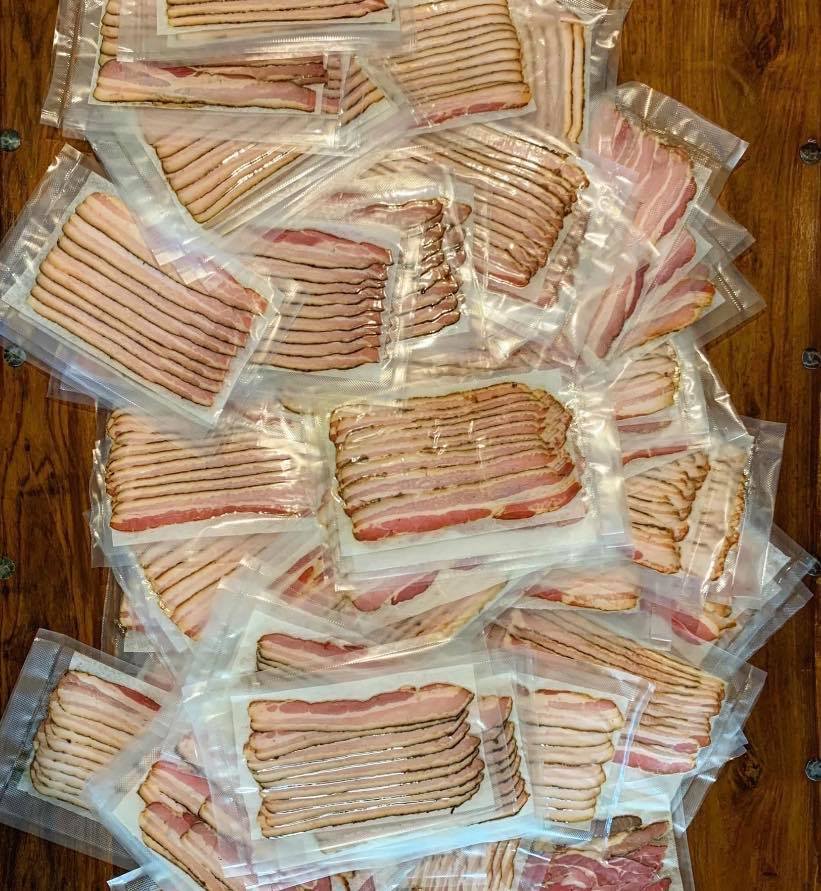 Top 10 Melbourne's Best Butcher Shops
Locally owned and operated butcher shop, offering high-quality Australian meat at competitive prices in a friendly environment. A large selection of products ranging from everyday meat requirements to wagyu and Low n Slow, as well as all rubs, sauces, charcoal, and so on. Low n Slow and American-style barbecue meats are the focus of this online store. Grilling accessories such as brisket, tri-tip, baby-back ribs, Wagyu, short rib and spare rib as well as smoking devices such as pellet grills, charcoal, knives, and much more. Please don't miss out on our extensive selection of Rubs, Sauces, and Marinades! If you prefer to smoke your meat Low and Slow, we have everything you need to make the perfect Brisket for your needs. Melbourne's Low n Slow Butchers provide delivery throughout Melbourne at extremely competitive prices. In addition, everyday meats are available. With two locations in Lilydale and an excellent reputation, this company is a great choice. This butcher shop is well-known for low and slow meats, online meat delivery and American style BBQ meats.
Contact:
The Meat-Inn Place
333 Main St, Lilydale VIC 3140
97387555
https://www.themeatinnplace.com.au
Butchers at Prahran Market are experts in beef (including Wagyu), lamb, and pork, with a particular emphasis on free range, grass fed, organic, and/or rare breeds to ensure the best possible cuts are produced. In addition to a large selection of freshly made sausages, burgers, shaslicks, and other meat products, you'll find a tasty selection of pre-prepared meal options.
Contact:
Prahran Market
163 Commercial Rd, South Yarra VIC 3141, Australia
82908220
https://www.prahranmarket.com.au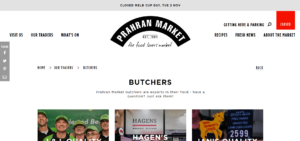 03. Cannings Free Range Butchers South Yarra
Cannings was born out of Sam Canning's passion for delicious food and drive to improve industry standards. The Melbourne community has endorsed Cannings' viewpoint since 2010. Having developed over the years, we're grateful for an outstanding network of free range suppliers and a team who embody Sam's core principles.
Contact:
Cannings Free Range Butchers South Yarra
Shop G, 008/670 Chapel St, South Yarra VIC 3141, Australia
1300513623
https://canningsfreerangebutchers.com.au/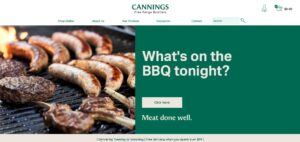 It has been 25 years since Vic Meat Supply began in the Queen Victoria Market. Owner Terry Woods has been a butcher in QVM since 1980, when he began his apprenticeship with his future in-laws at McGauran Meats. They married soon after meeting his wife Catherine, the boss's daughter, and had three children. This is when they decided to open their own butcher shop for their three children. Vic Meat Supply was born.
Contact:
VIC Meat Supply
Shop 18, Meat Hall, Queen St, Melbourne VIC 3000, Australia
12272623
vicmeatsupply.com
05. Uppercuts The Place to Meat
Their Beef The upshot of the JBS Farm Assurance program is more livestock living naturally in a stress-free environment without additional growth hormones or needless antibiotics. Their Saltbush Dorper Lambs are farmed utilizing advanced welfare standards, ensuring a healthy stress-free animal.
Contact:
Uppercuts The Place to Meat
767 Centre Rd, Bentleigh East VIC 3165, Australia
95795039
uppercutsmeat.com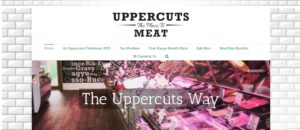 A reason why Australia's number one chef Ben Shewry paid tribute to Gary McBean with a dish called 'Gazza's Lamb Pie' is because Ben believes that Gary is "the best butcher in the world" in addition to being an excellent human being. Butchery does not fascinate Gary because of the cuts and chops that have been created throughout the years at Gary's Meat, but rather because of what it can do for others.
Contact:
Gary's Quality Meats
163 Commercial Rd, South Yarra VIC 3141, Australia
98260815
garysqualitymeats.com.au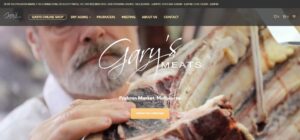 07. Peter Bouchier Toorak
Quality, sustainability, and customer service are core values of their beef suppliers in Victoria and NSW. We also have tight size and weight specifications for meat, so you get a consistent product. We are happy to offer our superior free range pork. Only for Peter Bouchier in Western Victoria and Northern Grampians. The pigs are raised free range and APIQ certified.
Contact:
Peter Bouchier Toorak
551 Malvern Rd, Toorak VIC 3142, Australia
98273629
petergbouchier.com.au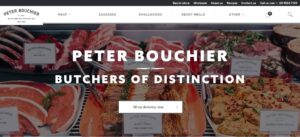 08. The Gourmet Meat Rack
The Gourmet Meat Rack is at Northcote Plaza. Northcote Plaza Shopping Centre is located in Northcote, roughly 5 km north of Melbourne's CBD. It opened in 1981 on a former brickworks site. The centre has a K.Mart, two Coles supermarkets, and over 60 specialized retailers. The Centre serves around 110,000 customers per week from Northcote and the neighboring districts.
Contact:
The Gourmet Meat Rack
32/3 Separation St, Northcote VIC 3070, Australia
94894127
thegourmetmeatrack.com.au
They believe food should never be cheap, foul, or chewy and bland. Welcome to Hagen's Organics, where they serve you wonderful organic meat and produce farmed locally. Second-generation butchers obsessed in eating truly wonderful food. We have four stores in Melbourne and distribute to a vast network of customers across Victoria. They get their meat from local farmers who are focused on three things: animal welfare, environmental responsibility, and deliciousness.
Contact:
Hagen's Organics
Coventry St &, Cecil St, South Melbourne VIC 3205, Australia
96864420
hagensorganics.com.au
10. Char Char Char Butchers
Full carcass livestock acquired from local farmers and prominent producers is prepared by artisan butchers in this location. Our gourmet sausages are hand-made at this facility using only the finest ingredients. The only thing that hasn't been replaced is the sawdust from the past.
Contact:
Char Char Char Butchers
258A Como Parade W, Parkdale VIC 3195, Australia
95801889
charcharcharbutchers.com.au