Meet Melbourne's Architectural Colorbond Cladders
Architectural cladding is a material that is put to a building's exterior for both protection and aesthetic reasons. Cladding can be made of a range of materials, including wood, stone, concrete, and synthetics. Cladding serves to protect a building's structure from natural elements such as wind and rain, but it can also provide other benefits such as insulation, noise reduction, and improved aesthetic appeal. Cladding has become not only an important part of protecting your home from the weather, but it can also make it stand out from the crowd. Cladding can improve your property's fire protection and provide heat and sound insulation, which is important in the harsh Australian climate. 
You can choose from a long list of cladding contractors in Melbourne but you may not have enough time to check each one of them so we will make it easy for you! 
Here is a list of Melbourne's most trusted Colorbond Cladding firms. 
Top 10 Architectural Colorbond Cladding Contractors in Melbourne
Total Roofing and Cladding 
Total Roofing & Cladding was founded by experienced Qualified Plumbers, Leigh McCombe & Lance Matthews with the plan of providing high-quality roofing & Architectural Cladding services to residential and commercial sites throughout Victoria. The team believes in providing high-quality work with honesty and professionalism on every job. We work closely with our clients and additional trades to make sure communication is clear and results are above expectations.
Australian Cladding Specialists, situated in Melbourne, sells and install a wide range of commercial cladding systems, including aluminium composite, terracotta, and sandwich panels, as well as Colorbond® cladding. Our workers are highly competent and have worked on commercial, industrial, residential, and infrastructure projects.
Total Roofing and Cladding specialize in cladding with a range of materials such as titanium zinc, copper, bronze and brass, aluminium and Colorbond. The introduction of Colorbond cladding has made various forms of cladding more affordable for Melbourne residents. Commercial and residential applications with convex contours, concave shapes, clean lines and curves, our architectural cladding systems are at the cutting edge of exterior design. Modern cladding is almost limitless, we can take your design and turn it into a reality.
Our Core Cladding Services Include: 
Home Cladding Services
Commercial Cladding 
Architectural Cladding
Wall Cladding
Facade Cladding
Address:  3/1470 Ferntree Gully Rd, Knoxfield VIC 3180
Phone: 0413 048 622
Website: https://www.totalroofingandcladding.com.au/cladding-services/architectural-cladding/
Architectural Metal Cladding
At Architectural Cladding Melbourne, we hold quality above all, architectural cladding is a trending modern cornerstone of properties aiming to achieve that futuristic look. Architectural cladding has become so popular due to the pure class of appearance it provides. Our company as a whole was built on solid foundations, those of a hard working team with a real eye for detail and a passion for construction. We have always aimed to set a culture throughout our team, we hire, train and promote a culture of quality.
We install the following architectural cladding profiles: Standing seam, Nailstrip, Interlocking, Flat Lock, Recessed Flat Lock, Snap Lock, and Custom Cladding. 
Address: 17 Poplar Cres, Bellfield VIC 3081, Australia
Phone: 0431 317 886
Pro-Facade Aluminium Cladding

Pro-Façade provides the best metal cladding solutions to residential and business properties in Melbourne. We utilise our experience of more than 20 years to make sure we deliver only the best cladding services on every project and are delighted by the response we've received from our clients.
We specialise in cladding using aluminium, zinc and copper. All of these materials provide different finishes and qualities, and we can identify which is the best option for you depending on what kind of look and function you need from our cladding services.
To find out more about metal cladding in Melbourne, and how we can help transform your building, get in touch with our expert team today.
Phone: 0432 338 855
Website:  https://profacade.com.au/cladding/aluminium-cladding/

Dattilo Group Pty Ltd is a Melbourne based cladding company with 20 years of experience.
All our work is carried out with diligence and attention to detail. We have built a reputation for reliability, performance and quality of the highest level. Contact us and find out why we're the number one domestic and commercial cladding service in Melbourne.
Due to recent news events, flammable cladding has become a concern to the building sector, re-cladding of non-combustible composite cladding with a wide variety of full combustible cladding products.
Phone: 0434 529 325
Website:  http://www.dattilogroup.com.au/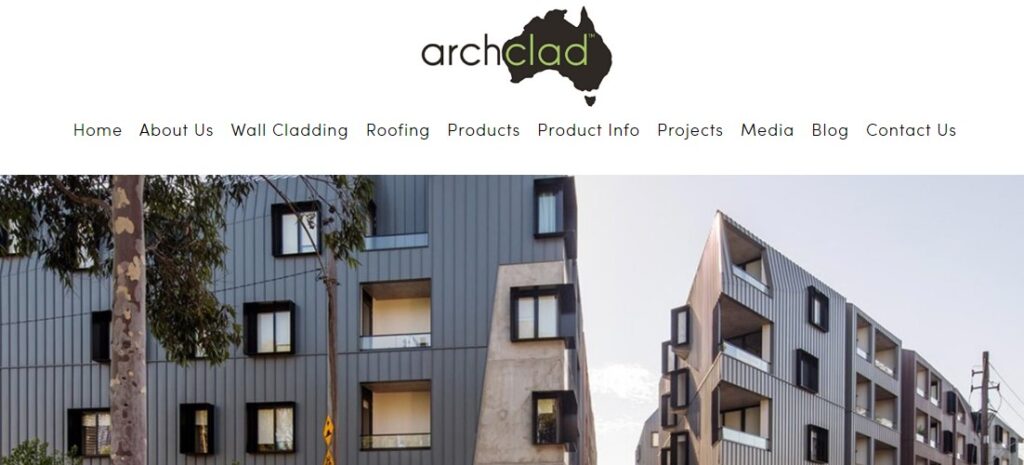 For the past 15 years we have been assisting Architects, Builders, Designers and Developers with our innovative technical details and because of our extensive range of imported specialized materials, we can offer a suitable material to meet their aesthetic and financial requirements.
Not only do we supply VM Zinc, KME,  Rheinzink,  Elzinc,  Copper,  Corten® A, Colorbond and Aluminium but we have recently added a further range of Naturèl textured PVDF Aluminium in Antique Copper, Golden Bark, Storm Grey, Zink Grey and Charcoal Black to our stable of champions – Now you can get the natural look without the price tag!
Our continued investment in new machines and material development make Archclad™ your obvious choice.
Phone: 03 9561 0896
Website: http://www.archclad.com.au/
Vinyl Cladding Professionals
Owner & Managing Director of this close-knit family-run business is Jason Nolan. Jason has extensive knowledge and a proven track record of quality installations and professional service to bring to your project. You won't be disappointed with the results.
Visit our showroom or request a site visit. Jason or one of our installation specialists can walk you through the options. Choose from a wide range of cladding options and colours. Take advantage of our free, no-obligation measure-and-quote service.
Our vinyl cladding installations are delivered by a team of licensed and insured professionals. They provide quality and workmanship that is second to none.
Phone: 1300 137 185
Website https://vinylcladdingprofessionals.com.au/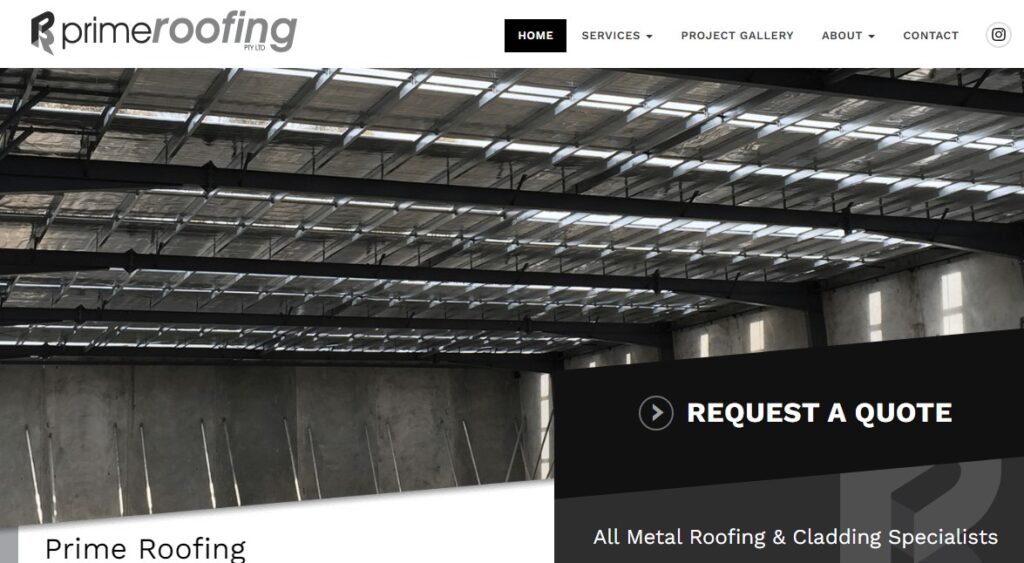 Specialists in long-lasting, low maintenance, competitively priced metal roofing and cladding for industrial, residential, and commercial roofs. All quotes are personally prepared by owner Cliff Hickson – and covered by a 7-year product and workmanship guarantee. The team is led by Prime Roofing Director Cliff Hickson with 20+ staff, making up 3 work crews with a leading hand to oversee your job from start to finish. Our team is experienced in Commercial Roofing, Industrial Roofing, Residential Roofing and Metal Cladding. 
Phone: 0421 755 884
Website: https://www.primeroof.com.au/metal-cladding 
Alclad Architectural is an Australian company offering architects, builders and developers Best Advice and Best Finish delivering market-leading compliant cladding and glazing systems for unique, aesthetic facade finishes. We specialise in aluminium composite cladding for new buildings and recladding applications plus innovative architectural windows and glazing solutions.
Involvement from concept to completion makes Alclad an ideal partner for your next project. We also regularly assist builders, architects and developers with project design and budgeting.
Our team has the expertise and equipment to bring you the ultimate finish on time, every time!
Phone: 03 8331 3333
Website: https://www.alcladaus.com.au/ 
DC Cladding is a Melbourne based company that was developed by owner Daniel who has been practising carpentry and cladding for 15 years. We are a trusted local business servicing Melbourne's North/West suburbs, however, we are happy to expand our work to anywhere in Melbourne. With our level of expertise in domestic, commercial and industrial carpentry and cladding, we will assist with a solution, no job is too big or small. We strive on meeting the expectations of all customers, whether you are enquiring about a job, or you are an existing customer, we are always available to assist. Our number one focus is ensuring all work is up to quality industry standard, therefore we endeavour to provide thorough collaboration with the customer to ensure a satisfactory result.
Phone: 0423 277 478
Website https://dccladding.com.au/services/cladding/alucobond-installer-melbourne
AMC is a leading, boutique Melbourne-based company specialising in architectural roof and facade cladding on residential projects. Our primary focus is high-quality architectural metal wall cladding combined with architectural roofing installations and we pride ourselves on exceptional customer satisfaction. AMC is not roofing contractors that also happen to do cladding. Our sole focus is residential rather than commercial projects. We are professional craftsmen, committed to quality who provide exceptional customer service. Having worked in the cladding industry on both commercial and residential projects provided us with the skill set to efficiently take on any project and to integrate with other trades in the building process.
What you can expect from working with AMC is a collaborative process.
Phone: 0497 009 390
Website:  https://www.advancedmetalcladding.com.au/