Victoria's Best Snow Spots To Visit
Ski holidays may be fantastic experiences for many different sorts of tourists, including couples, families, and friends. They may, however, be costly and full of sticker shock and unpleasant surprises, ranging from ridiculous après drinks and mediocre but pricy on-mountain meals to exorbitant equipment rentals and courses. However, skiing and snowboarding, or just hanging out in the snow make winter worthwhile! Skiing or snowboarding is enjoyable regardless of skill level. Both are highly addicting, and we are perfect examples since we modified our life to do it as much as possible by relocating to the alps. During this period, we visited some incredible locations in Victoria and Melbourne that we want to share with all of you! 
Layer up and prepare to have the best time of your life!
Best Places to See Snow in Victoria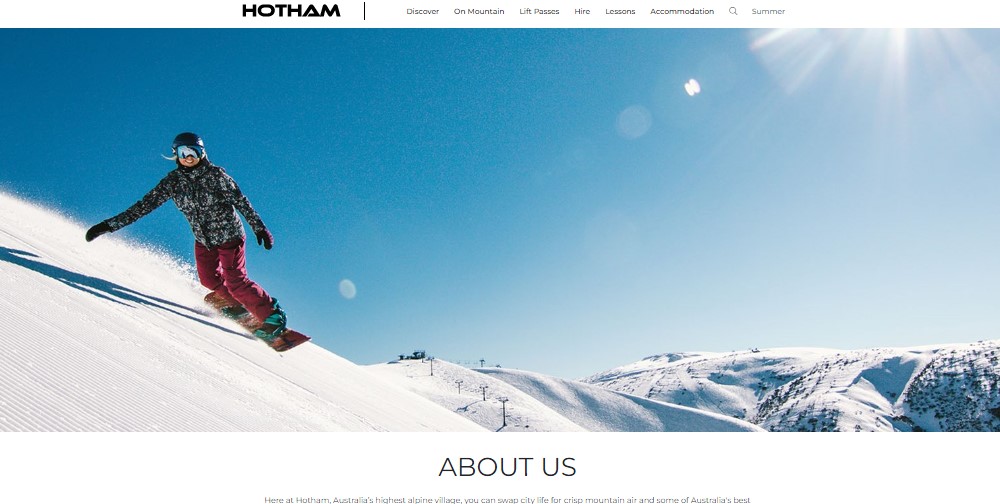 With 13 lifts and over 80 varied lines, Mt Hotham is one of the country's highest alpine communities. It's the furthest from Melbourne, yet it boasts its own airport, 18 restaurants and pubs, and even a high-end day spa. Prepare for action on skis, snowboards, toboggans, and sleds at Australia's 'powder capital,' which receives Victoria's heaviest annual snowfall on a regular basis. Over 320 hectares of snow fields await you, replete with downhill slopes, cross-country trails, jumps, and terrain parks, as well as ski-in/ski-out lodging and 13 lifts to bring you up the mountain. Mount Hotham is a peak in Victoria, Australia, that is part of the Victorian Alps of the Great Dividing Range. By road, the mountain is about 357 kilometres north of Melbourne, 746 kilometres from Sydney, and 997 kilometres from Adelaide. 
Address: Mt Hotham is located 372 kilometres from Melbourne, via the National Highway.
Website: https://www.mthotham.com.au/
Over 300 hectares of skiable terrain appeal to all abilities. Bourke St and Burnt Hut Spur are beginning slopes, whereas Chamois is a black run. Mt Buller features 20 lifts, including 13 chairlifts (three high-speed detachable), 2 T-bars, 2 rope tows (counted as 1), and 3 magic carpets. The resort's three Terrain Parks are maintained by a snow grooming staff. Mt Buller offers two toboggan parks with snowmaking machines for winter pleasure. The Mt. Buller Village is in a beautiful spot in the middle of the mountain. It has places to stay with ski-in/ski-out access and a huge number of bars and restaurants. There are a lot of different kinds of places to stay, so there is something for everyone. Over 30 bars and restaurants offer everything from quick snacks to fine dining, as well as a variety of ways to spend the night. Mt. Buller is proud of the fact that it is good for the environment. It has a lot of programmes in place to do this.
Address: Mt Buller is located  248kms northeast of Melbourne, via Mansfield.
Website: https://www.mtbuller.com.au/
Falls Creek has the most skiable terrain in Victoria, and the fact that the National Cross Country Skiing Team trains there shows that it's a great place to take your family skiing. In the winter, the alpine resort turns into a winter wonderland so that people can have the best time possible in the snow. The 450 hectares of skiable terrain are perfect for skiers of all levels, and you can take a lesson with one of our experienced instructors to improve your skills. There is downhill skiing, cross-country skiing, and snowboarding for those who want to try them. There is also tobogganing, night skiing, and some epic terrain parks for those who want to get their hearts racing. In our village on the mountain, we have a great schedule of events and snow activities, as well as a world-class selection of places to stay, eat, go out at night, and shop.
Address: Bogong High Plains Rd, Falls Creek
Website: https://www.fallscreek.com.au/
Mount Baw Baw is a mountain in Australia. It is on the Baw Baw Plateau and the Great Dividing Range. Eastern Kulin people speak Woiwurrung, which is where the name comes from. It's not clear what it means, but it could mean echo or ghost. Mt Baw Baw offers thrilling snow sports, family enjoyment, and mountain spa relaxation. This year, the mountain will welcome a Snow Factory, which will be able to manufacture snow 24 hours a day, seven days a week, ensuring that lifts will be functioning throughout the season. Load up the vehicle, gather the troops and drive 150 kilometres from Melbourne to Victoria's most accessible ski location. Mount Baw Baw is a great place to go tobogganing, play in the snow, or try skiing or snowboarding for the first time. Most of the ski terrain at Mt. Baw Baw is easy, which makes it a good place for beginners to learn. However, most kids (and well-coordinated adults) will outgrow the area within a few days and want to move on to longer and steeper runs. During the winter, there are ski and snowboard lessons, tobogganing and snow play for kids, snowshoeing, cross-country skiing, winter hiking for nature lovers, and dingo snowshoeing and cuddling sessions with Rowdy and Warragul, the resort's furry mainstays.
Address: 32 Currawong Rd, Mount Baw Baw
Website: https://www.mountbawbaw.com.au/
The finest location to have fun in the snow in Australia has just become better. The longest toboggan run in Australia is at Australia's Dinner Plain this winter. Stay in a luxurious detached residence with driveway parking and snow outside the front door. Dogs are welcome at Dinner Plain, which boasts a variety of bars and restaurants, as well as its own ski lift. Dinner Plain, located in the High Country, is a great place to enjoy snowy adventures in the winter and outdoor activities in the summer. Experience a world away from the hustle and bustle of the city in accommodations designed to evoke the rustic charm of the area's ancient cattlemen's huts. Everything in this neighbourhood has been planned to blend in with the surrounding landscape. Corrugated iron and stones abound, and the palette is dominated by earthy tones. Even though they're intended to be inspired by high country cattlemen cabins, several of the chalets radiate rustic beauty. Dinner Plain's culture and ambience have certain parallels with the architecture, which is both low-key and refined. This is the perfect getaway from the hustle and bustle of city life, where you can unwind in luxury and comfort. Getting into the resort is free, so there's no need to stress. Dinner Plain, in the heart of the High Country, is the perfect place for your family to spend the winter.
Address:  Dinner Plain is just off the Great Alpine Road, 11 km south-east of Mount Hotham. This is 381 km north-east of Melbourne, which takes about 4.5–5 hours to drive, and 710 km south-west of Sydney.
Website: https://www.visitdinnerplain.com.au/
Lake Mountain Alpine Resort
The premier cross-country skiing and snow play resort in Australia is Lake Mountain Ski Resort. It's only 2 hours from Melbourne and near enough for a day trip while yet being snowy enough to be a winter paradise. On skis or snowshoes, explore all 37 kilometres of cross-country trails, speed downhill in a toboggan, or enjoy an afternoon of snowball battles and snowman construction. There's enough to keep the youngsters engaged and on the move with a large choice of cross country routes available for all ages and ability levels. While there is no downhill skiing here, tourists may snowshoe, ski, sled, toboggan, tube, explore the paths on snowshoes, or simply enjoy the winter splendour. Lake Mountain Ski Resort has state-of-the-art tourist amenities and knowledgeable staff to help you make the most of your stay.
Address: 1071 Lake Mountain Rd, Marysville VIC 3779, Australia
Visit Victoria's Best Snowy Mountains
More people than ever are flocking to the snow for their vacations, from families taking advantage of kids' programmes to après skiers looking to party, to powder hounds looking for an off-piste adventure or heli-skiing. The freshness of the snowfields, the adrenaline of flying down the slopes, the beauty of alpine villages, the friendly culture, and the pulsing nightlife are all reasons to visit. It's also a terrific chance to learn and attempt a new activity like skiing or snowboarding! Skiing and snowboarding are both healthy ways to spend leisure time: you'll inhale fresh mountain air, release tension as you glide down the mountain, and improve your tone, balance, and muscular strength while pulling yourself up onto your snowboard or keeping upright on your skis. Plus, you'll be doing all of this in a lovely outdoor setting with snow-capped mountains and trees, rather than inside a packed gym.