Melbourne's Best Tattoo Studios
Getting a tattoo is not taboo, anymore. People get inked for more reasons than we can think of. Some people do it for attention, for expression of their true self, for the art, as a form of rebellion, or as a type of storytelling, or as a reflection of cultural traditions, and more. Taking the first step in getting a tattoo could be very daunting that's why we are rounding up Melbourne city's best and most talked about tattoo parlours to help you out! 
Get inked at Melbourne's Best. 
Top Ten Tattoo Studios in Melbourne
Known the world over as one of Australias leading tattoo studios, Third Eye Tattoo is home to some of the most iconic and respected tattooers in the industry.
Offering all styles of tattoos from walk-ins and cover-ups to custom and ongoing larger works; our artists are professional and dedicated to detail. Located in Melbournes' Inner-North, our warm and welcoming studio and team would love to work with you to bring your ideas into reality.
Address: 700 Nicholson Street, Fitzroy North, VIC 3068 
Contact: 03 9486 1333
Opening Hours: Mon- Sun 11am – 6pm
Alchemy Tattoo Studio is a Professional Custom Tattoo Studio. At Alchemy we are dedicated to providing quality work to our clients in a friendly and visually stimulating environment. Alchemy operates to the strictest standards of hygiene and is registered by the local council health department to undertake regular inspections. Our team of professional tattoo artists will work with you to design and create an individual piece of body art that will make you stand out from the crowd.
Address: 754 Burke Rd, Camberwell VIC 3124
Contact: 03 9995 7800
Opening Hours: Mon-Sun 1030am – 7pm 
Established in 2012, Good Luck Tattoo is a premier tattoo studio specialising in traditional and contemporary tattooing. Boasting a thoughtfully curated diverse group of resident and guest artists from around the world, our aim is to provide the highest level of tattooing and customer service to all. Regardless of who you are or where you come from when you step through the doors at Good Luck Tattoo parlour, you'll be welcomed with open arms. Everyone gets treated like family here and we promise to only give you the best tattoos in Melbourne. Unlike some other tattoo studios, we want your artwork to last a lifetime and that's why we also equip you with the aftercare knowledge you need to keep your tattoo looking at its best. We have both contemporary and traditional tattoo artists who are qualified at the highest level of tattooing. Within the walls of our warm studio, you'll find luxury that you can afford as well as efficient and dedicated team members.
Address: 454 Church Street, Cremorne, VIC 3121
Contact: 03 9429 9996
Opening Hours: Mon-Sat 11am-6pm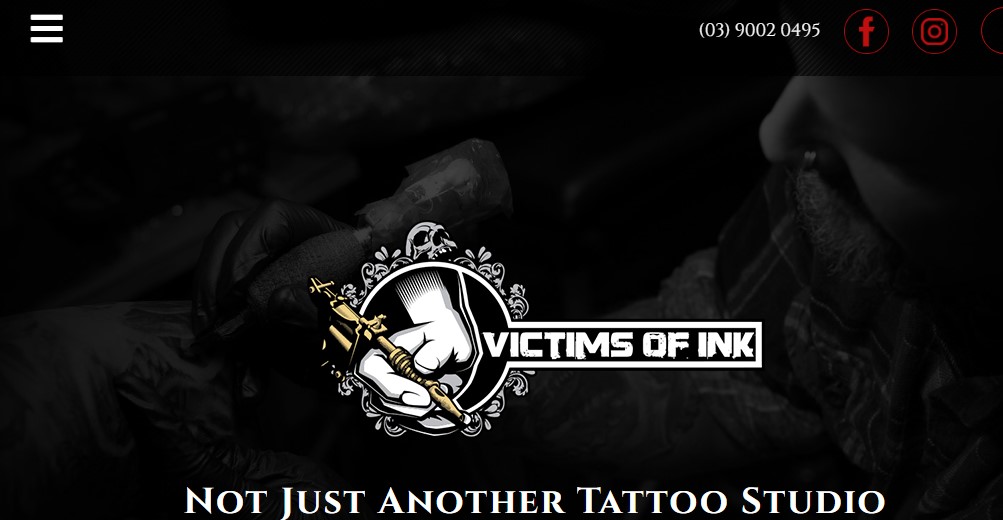 Victims of Ink was established in 2009, originally in Bay St, Port Melbourne. In 2011 our second studio opened in Chapel St, South Yarra and is now home to 7 artists from around the world. Our artists cover various styles, artistic visions and are always happy to help you turn your idea into a quality tattoo. Our studio is comprehensive in our artistic scope, catering to clientele who pre-book with us for custom-designed work from any of our talented tattoo artists, whilst also retaining the glory and excitement of a traditional street shop that welcomes walk-ins (spur of the moment tattoos), taking the ideas of our clients through to fruition via the experienced eyes of our staff. Victims of Ink's strength lies in our ability to delegate our clients' design briefs to the most appropriate artist to ensure the end result is of the highest calibre. 
Address: 380 Chapel Street, South Yarra, 3141
Contact: 03 9827 3369
Opening Hours: Mon-Sun 11am-8pm
This Melbourne tattoo parlour is hidden in the loft of a historic building. It's a little difficult to find, but those who know where to look will find a huge and colourful sanctuary. The Melbourne Tattoo Co. is established on a foundation of great work quality, a desire for clean and long-lasting aesthetics, and an open and understanding relationship between artist and client. All their in-house tattoo artists are Melbourne's best tattoo artists, and they are frequently booked months in advance. Go get inked at the Melbourne Tattoo Company! 
Address: Level 2, 2 Somerset Place, Melbourne 3000
Contact: 03 9602 2555
Opening Hours: Mon-Thu 11am-6pm, Fri 11am-9pm, Sat-Sun 11am-6pm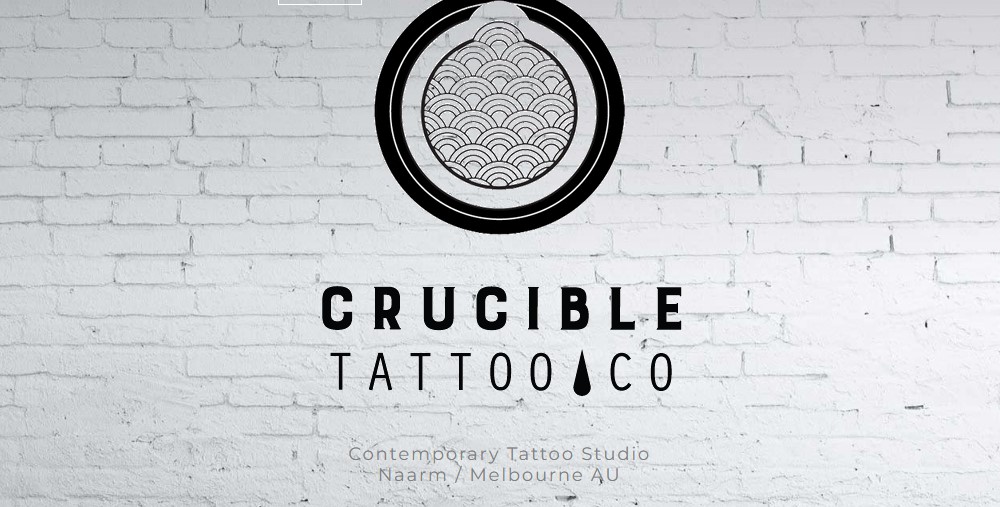 We are Crucible Tattoo Co., Melbourne's first queer-owned and run tattoo studio. We have been open since November 2015 at 309 Racecourse Road in Kensington, in Naarm / Melbourne. We proudly acknowledge the Traditional Owners of the land on which this shop is located and pay respects to Elders past and present. Our hope is to create a safe space where everyone can feel comfortable and welcome regardless of their gender, sexuality, race, disability or any other factor that might see them made to feel uncomfortable or unsafe in some conventional tattoo studios. This allows us to collaborate with clients to produce tattoos that we can both feel excited about. Our studio offers private and semi-private tattoo rooms as well as being wheelchair and walker accessible. Our friendly artists include queer, trans and POC folk who are available to work on custom designs for you. We also do walk-ins!

As artists, we are more than happy to discuss individual ideas one on one with clients and we also aim to be culturally sensitive around the imagery we use. Our studio strives to be body-positive, LGBTQI-friendly and SW-friendly and our tattoo process can be made vegan at client request. Our studio is cash only. 
Address: 309 Racecourse Rd, Kensington VIC 3031 Wurundjeri Country
Contact: 03 9376 1585
Opening Hours: Mon- Sat 11am – 6pm
Established in 1992, Vic Market Tattoo is one of the oldest and most experienced Melbourne tattoo shops. Since the shop's inception, Vic Market Tattoo has been continually busy and always expanding on its ever-changing skill set, which is needed in such a creative field as tattooing. During this time they have maintained a position amongst those at the forefront of Australia's tattooing scene.
The breadth of talented best tattoo artists in Melbourne that has worked within the walls of Vic Market Tattoo is too wide to measure, including some of Australia's best tattoo artists. This talent base continues to expand, currently guide by the exceedingly accomplished skills of Wade Johnston, Chris Jones, Pablo Morte, Kane Berry, Lachie Grenfell and Deanna Lee. With over 70 years of combined experience in tattooing, you can be assured that you will receive the best tattoos in Melbourne that exudes signs of quality craftsmanship when you visit a Melbourne tattoo institution such as Vic Market Tattoo.
Address: 324 Victoria St, North Melbourne VIC 3051
Contact: 03 9326 5530
Opening Hours: Mon-Sun 11am – 7pm
Hidden Moon Tattoo was established in 2014 in the thriving Melbourne CBD. Throughout the years the studio has been home to some of the city's finest tattoo artists, many of whom are both locally and internationally acclaimed. This high calibre of artists combined with a professional and friendly atmosphere, has put Hidden Moon on the map as one of the best tattoo studios in the world. While tattooing has traditionally been a very male-dominated industry, Hidden Moon is now a 100% female-owned small business. With our high number of female artists, we have received many compliments from clients relating to how comfortable they were made to feel in the studio. We have a zero-tolerance at Hidden Moon for harassment, racism, homophobia, transphobia and sexism, and do everything in our power to maintain a safe space where both artists and clients can have a great experience.
Hidden Moon is currently a predominantly black-work studio, however, we are proud to host a diverse range of different styles and skill-sets, and welcome both resident and guest artists with any genre of work. Our studio falls somewhere in between a street shop and a private studio, as most of our artists require bookings in advance rather than a walk-in approach. Having said this we are often still able to organise walk-ins with various residents and guest artists who have free time, so if you're after something small or last minute, feel free to give us a call or send through an enquiry using the booking form
Address: Level 1, 474 Little Lonsdale Street,
Melbourne, VIC 3000
Contact: 03 9600 0440
Opening Hours: Tues- Sat 11am – Late, Sun-Mon By appointment only
Hot Copper has a tropical meets Scandinavia vibe according to Clare Hampshire. You can choose from a range of designs from everything 'Kawaii' to anything 'pop culture'.  Our studio is located in the northern Melbourne suburb of Preston. We work by appointment only, so you do need to make a booking. By working this way we ensure the privacy of our clients, and we feel we're able to provide a more focused, personalised service to you! We're super close to Bell train station, the number 86 tram, and there is plenty of 2 hour and all-day parking available in surrounding streets. 
Address: 142 High Street
Preston, Melbourne
Contact: hotcopperstudio@gmail.com
Opening Hours: By appointment only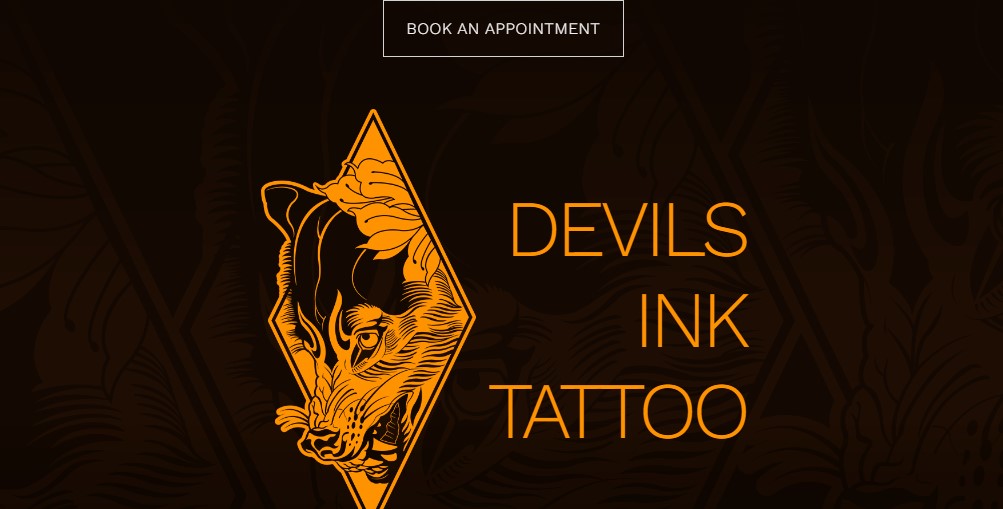 Devils Ink Tattoo, one of Melbourne's most well-known tattoo parlours, has been inking Melburnians since 2002. Justin, Andy, and Brendan, three Melbourne tattoo artists, have a combined abundance of expertise, knowledge, and honours. These guys perform precise and bold tattoos and keep the good vibes going, whether it's a walk-in inspired by the enormous flash art or a custom traditional, neo-traditional, Japanese, or portrait realism.
Address: 18 Hall Street, Newport, Melbourne
Contact: 03 9399 2007
Opening Hours: Tue-Sat 12am – 6pm
Explore Melbourne's Top Tattoo Shops And Get Inked! 
No need to feel overwhelmed before getting your first tattoo. Choose from the list above and see what suits you best!