Best Strength and Conditioning Coaches in Melbourne
Body conditioning boosts endurance, flexibility, and helps to create a balanced, stable physique. Conditioning not only aids athletes in their preparation for their sport, but it also aids in injury prevention. A robust conditioning program will help athletes reduce their chance of injury by strengthening ligaments, tendons, and muscles while also increasing flexibility. Strength training can improve your quality of life and your capacity to do daily tasks. These beneficial activities provide a slew of advantages to your general health and fitness. As you get older, this can help you become more physically independent!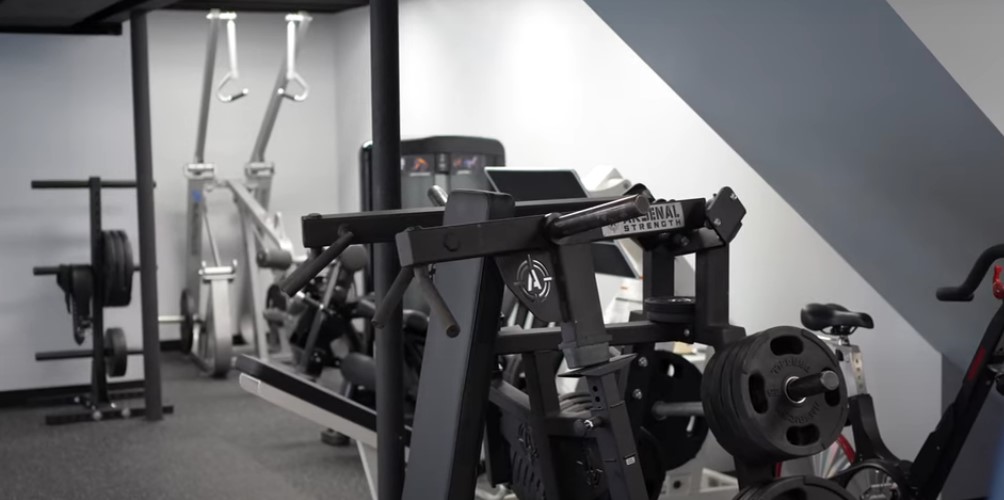 Choose the S and C Coach of your choice and become the best version of yourself!
Melbourne's Most Effective Strength and Conditioning Trainers
Run Ready is one of Melbourne's premier and celebrated strength and conditioning coaches. We have several s and c programs to offer whether you are an aspiring athlete or an athlete training for a sport like netball, basketball, football, golf, cricket, and more. Run Ready caters to all ages and genders because we believe that strength and conditioning are for everyone! Our passion is providing quality coaching that ensures the journey is enjoyable and challenging. Run Ready has been successfully operating since 2012 and is acknowledged as one of the leading providers of running and athletics coaching services in Melbourne. Run Ready also provides a top-notch strength and conditioning program with expert coaches dedicated to providing s and c for people of all ages and experience levels.
Our strength and conditioning programs aim for systematic progress and flexibility that is balanced. Before each program begins, we perform a detailed examination of your exercise, training, and injury history in order to identify your physical advantages and disadvantages. These will be used to create a program that is also based on scientific research and tried-and-true training methods. Technique and movement are our focal points.
Address: 173 Darling Rd East Malvern VIC 3145
Contact: 0407 552784
Website: https://www.runready.com.au/strength-and-conditioning-coach/
Melbourne Centre for Athletic Performance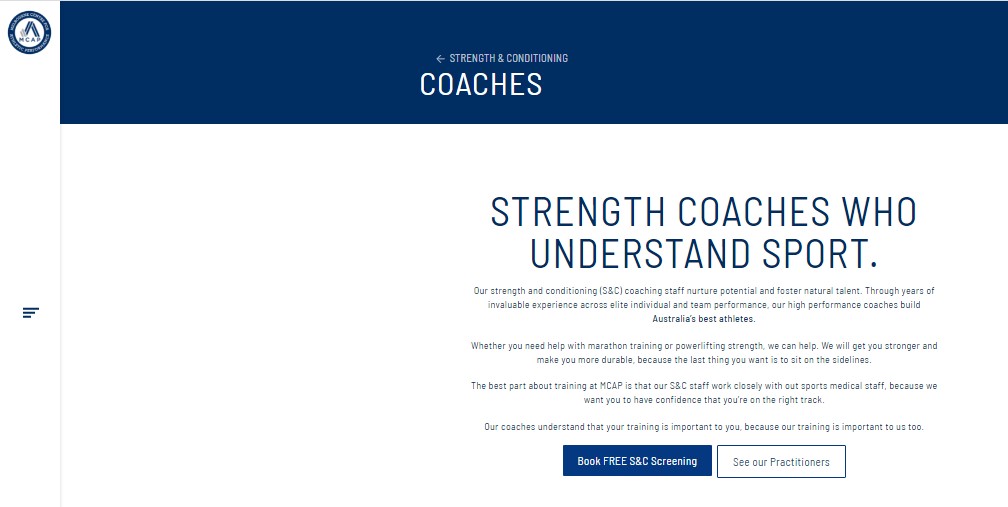 Our strength and conditioning (S&C) coaching staff nurture potential and foster natural talent. Through years of invaluable experience across elite individual and team performance, our high-performance coaches build Australia's best athletes. Whether you need help with marathon training or powerlifting strength, we can help. We will get you stronger and make you more durable because the last thing you want is to sit on the sidelines. The best part about training at MCAP is that our S&C staff work closely without sports medical staff because we want you to have confidence that you're on the right track. Our coaches understand that your training is important to you because our training is important to us too.
Address: 975 Mt Alexander Road Essendon, VIC 3040
Contact: 300 116 227
Website: https://www.m-cap.com.au/strength-and-conditioning/strength-coaches/
DNA Strength and Conditioning
DNA is a Personal Training and Health Coaching service
At DNA Strength & Conditioning you can be assured that you will benefit from our experience, education and proven track record. We pride ourselves in the quality, bespoke service we provide to our clients.
Following the free initial consultation, you will receive a tailored nutritional and exercise plan that targets the results you want in a realistic and achievable time-frame. Whether it's improving sports performance, recovering from injury, fat reduction or strength training, at DNA we listen first, then dedicated support come later! Here at DNA Strength and Conditioning, we work with personal training clients who are are looking for long-term goals of enhancing their lives by improving their health and performance and reducing the chances of injuries.
Address: CBD, Thomastown
Contact: dna@dnastrengthandconditioning.com.au
Website: http://dnastrengthandconditioning.com.au/about/about-dna/
Melbourne Physiotherapy Pilates & Fitness Group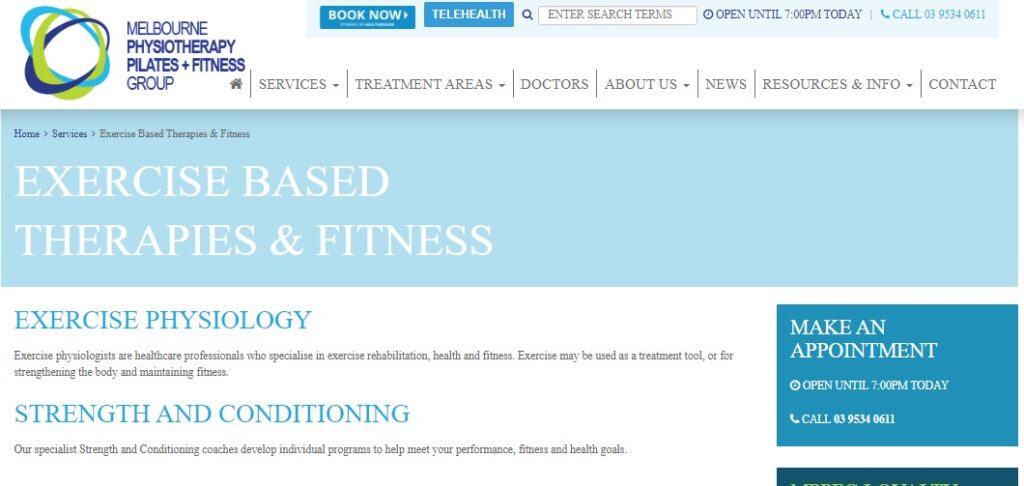 MPPFG Strength and Conditioning Coaches provide you with functional programs to:
Improve your health
Get you back-on-track after injury
Develop athletic qualities important to the success
Our Coaches develop individualised programs to help you meet your performance, fitness and health goals. The major areas are:
Functional strength and power
Sport-specific speed & agility
Prevent injury, or return from injury faster
Move better and run faster
Improve mechanics, technique & form
Become a stronger, faster & more economical endurance athlete
Build a comprehensive athletic foundation for athletes
Address: 201 Fitzroy Street St Kilda 3182
Contact: 03 9534 0611
Website: https://www.melbournephysiogroup.com.au/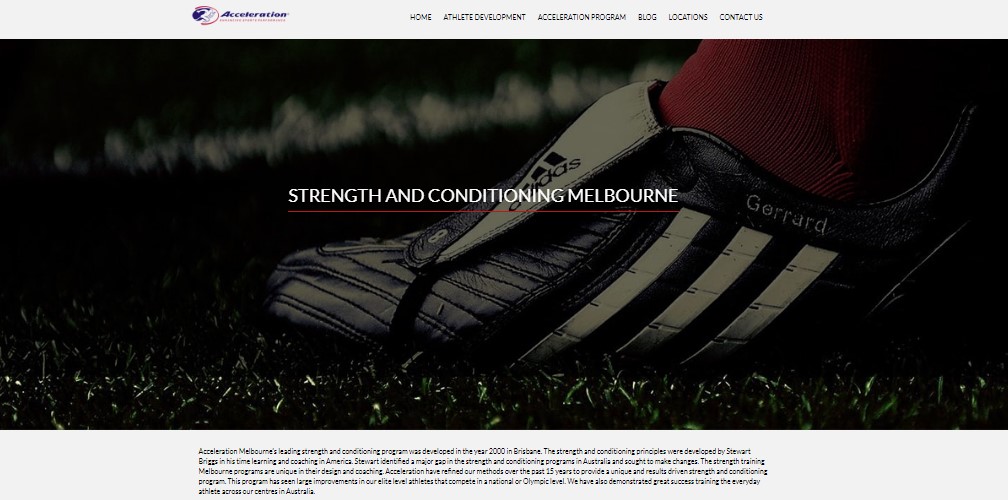 Acceleration Melbourne's leading strength and conditioning program was developed in the year 2000 in Brisbane. The strength and conditioning principles were developed by Stewart Briggs in his time learning and coaching in America. Stewart identified a major gap in the strength and conditioning programs in Australia and sought to make changes. The strength training Melbourne programs are unique in their design and coaching. Acceleration have refined our methods over the past 15 years to provide a unique and results driven strength and conditioning program. This program has seen large improvements in our elite level athletes that compete in a national or Olympic level. We have also demonstrated great success training the everyday athlete across our centres in Australia.
Address: 744 Queensberry street, North Melbourne. Access vie Lauren's street rear driveway.
Contact:  03 9329 2841
Website: http://www.accelerationmelbourne.com.au/
Melbourne Strength Conditioning
MSC runs evidence and results-based training systems. Through intelligent program design, we train our members to be stronger, so they can live a better life. MSC understands that each person has diverse ideas about what constitutes a better version of themselves. At MSC we are always working together with our members, striving to make every member physically and mentally stronger.
At MSC we are persistent and consistent. We believe that the key to building healthy habits that last is to join a group like MSC, where the desired behaviour is normal behaviour.
Address: Level  1,  1109 Glen Huntly Road, Glen Huntly
Contact: 0439 809 995
Website: https://melbournestrengthconditioning.com.au/
Melbourne Strength Culture
Our gym is like any typical gym, except our coaches on the floor can actually help and our members actually want to be there. We have 3 coaching options available ranging from $40 per week to $85 per week. Gym memberships are available for $25 as an add on to any of our coaching options. Strength Culture was founded on 2 key principles of life: 1) Strength is the foundation of everything. Physically, mentally, spiritually and emotionally, 2) You are a product of your direct environment. Those you surround yourself with, you will become.
Contact: jsmith@melbournestrengthculture.com
Website: https://www.melbournestrengthculture.com/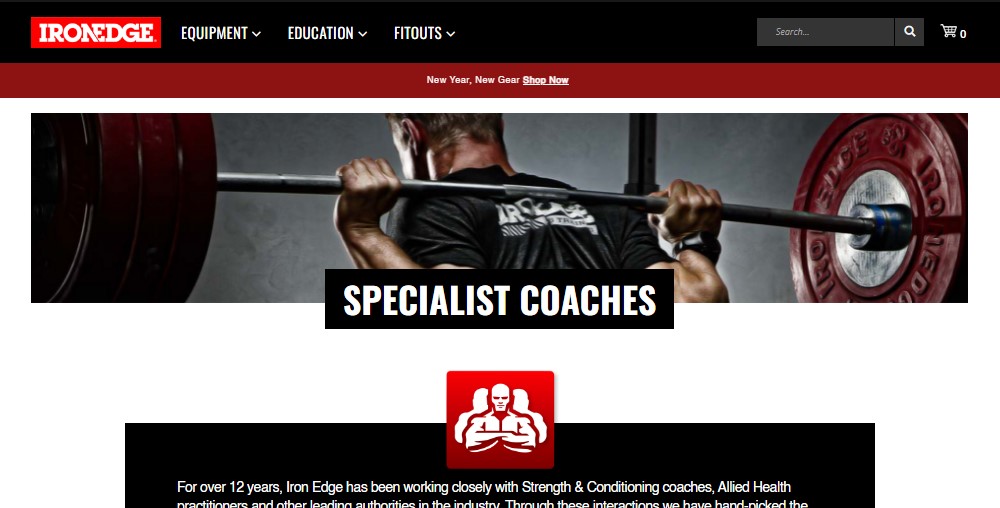 For over 12 years, Iron Edge has been working closely with Strength & Conditioning coaches, Allied Health practitioners and other leading authorities in the industry. Through these interactions we have hand-picked the most experienced coaches/practitioners to sit on our panel of Specialist Coaches. These coaches have a range of qualifications and practical experience from private practice to elite sport. Through articles, videos and workshops, you can expect the latest evidence based training information. We aim to cover a range of topics such as Strength and Conditioning, Speed & Agility/COD, Recovery, Rehabilitation, Mobility/Activation and Nutrition. Signup to our various platforms to ensure you are kept updated will all the latest news.
Address:Prahran, VIC 
Contact: 1300 85 40 50
Website: https://www.ironedge.com.au/
StrengthLab is Melbourne's leading personal training studio located in Hawthorn. We change lives and transform peoples bodies. We pride ourselves on having highly experienced, award winning trainers so you get the best results possible. We specialise in private 1 on 1 personal training with tailored nutrition and training programs to optimise your results. Our track record speaks for itself with 100's of transformations and success stories. We work with people from all walks of life to take control of their health, fitness and results
Founded by owner Andrew Corbisiero to change the current state of the fitness industry. He wanted to create a personal training studio focused on bringing clients the best results possible. Andrew has 12+ years of experience and has worked with countless clients during this period. All the trainers at Strength Lab Personal Training Studio have a wealth of knowledge and know how to get results. Strength Lab is built around premium, full service personal training. This means we'll guide you through every aspect of your transformation journey and be with you every step of the way.
Address: 20 Victoria Rd Hawthorn East VIC 3123
Contact: 0434 231 974
Website: https://www.strengthlabmelbourne.com.au/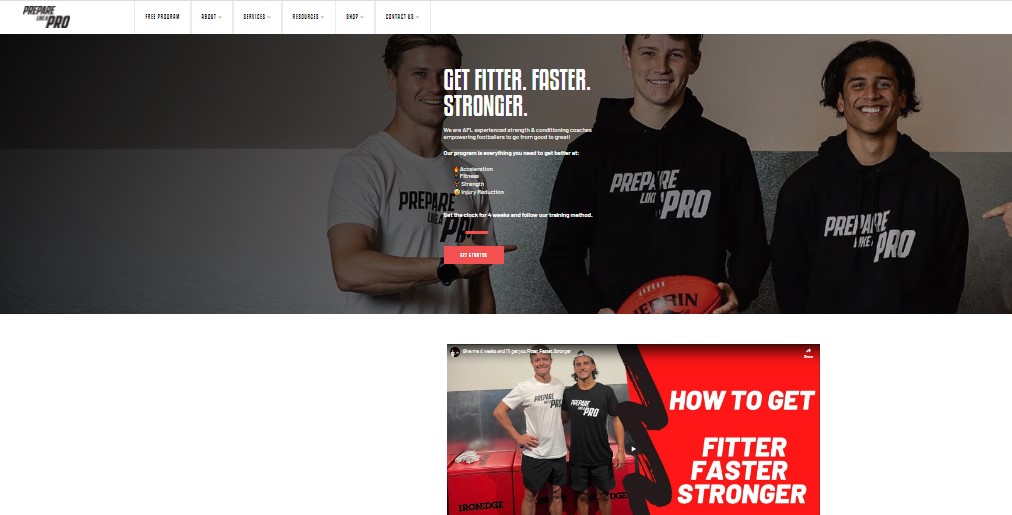 Finding the right program that suits you is paramount to achieving your goals. Using the Teambuildr app, each program is tailored to meet your schedule, abilities and unique fitness needs. Finding the right program that suits you is paramount to achieving your goals. Using the Teambuildr app, each program is tailored to meet your schedule, abilities and unique fitness needs. All of our coaches have real-life and industry experience at an elite level. Our coaches are personable and make training enjoyable. At Prepare Like A Pro, coaching isn't just a job, it's our passion. Our programs are not just physical, but encompass your lifestyle habits with a Get Better Plan that includes nutrition, sleep and recovery. Furthermore, participants can connect with other developing footballers, feel supported by their coaches and improve their ability to perform.
Contact: jack@preparelikeapro.com
Website: https://preparelikeapro.com/
Strength and Conditioning is For Everyone!
Strength training should be at the top of your to-do list if you just do one thing to improve your health. Most people's strength-training routines include muscular endurance, circuit training, and muscular hypertrophy, whereas strength and power training are normally reserved for experienced athletes. Strength and  conditioning training has a variety of health benefits, including a reduced chance of heart disease and diabetes, stronger bones, enhanced brain health and happiness, and increased self-esteem. Now is the time to begin strength training if you haven't already.