Melbourne's Top Running Coaches
Working with a coach may appear to be a luxury reserved for elite runners whose lives are dependent on their results, and an unnecessary expense for leisure runners. But, little did we know that amateurs may actually benefit even more from a running coach! A skilled running coach will show you how to deal with various training loads. They assist both new and seasoned runners with avoiding common training mistakes including running too much too soon, not taking enough rest and recuperation time, pacing in races, and remembering to change shoes.
Hiring a running coach can assist you in creating workouts that are tailored to your current fitness level and goals. There are numerous internet, social media, and professional running coaches available. I would advise you to avoid selecting one that offers one-size-fits-all training. Choose someone who will customize your workouts to your needs and who is familiar with all of the responsibilities that come with being a runner. 

It's your lucky day because we have rounded up the best of the best running coaches and training programs in Melbourne!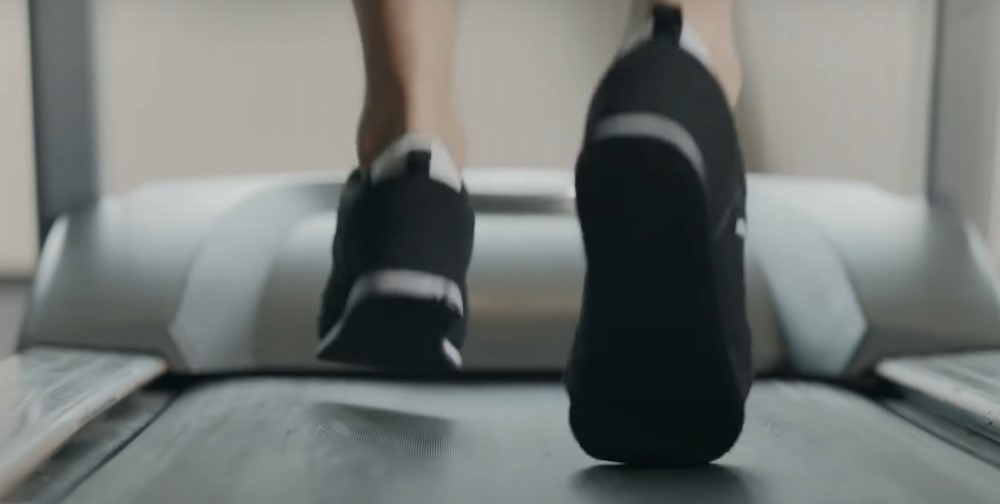 Be the best runner you can be. 
Top Ten Running Coaches in Melbourne
Our passion is providing quality coaching that ensures the journey is enjoyable and challenging. Run Ready has been successfully operating since 2012 and is acknowledged as one of the leading providers of running and athletics coaching services in Melbourne. Run Ready also provides a top-notch strength and conditioning program with expert coaches dedicated to providing s and c for people of all ages and experience levels. We believe in long term athletic development. It takes time to improve movement patterns, develop skills, condition bodies and understand the training. We recognise that adult recreational runners and kids just starting their sporting journey, need the same quality of coaching delivery as our development and high-performance groups. The programs and delivery are specific and appropriate.
Run Ready Melbourne has strength and conditioning programs that cater to runners of all ages and levels of abilities. We have programs for kids, teens, adults, professional runners, and athletes. If you are into golf, cricket, football, netball, or AFL, take the opportunity to improve your athletic skills, know your body, and learn the proper techniques that you need for the sport. Get fit and fab, have fun, and be the best runner you can be with Run Ready Melbourne! 
Address: 173 Darling Rd
East Malvern VIC 3145
Contact: 04 0755 2784
Website: https://www.runready.com.au/
I am a qualified and internationally-recognized Personal Trainer and Running Coach since 1991 and I am currently a Level 5 ATFCA coach. I offer personalised running and marathon coaching, training programs and diagnostic tests in Melbourne.I work with complete beginners through to experienced runners, marathoners and ultra-distance runners. However experienced you are in running, you can join Team Gregor and benefit from my experience and coaching and take your performance to the next level.
My focus is athletic fitness and excellence while enjoying the sense of achievement that comes from challenging yourself through sport and physical activity. My aim is to promote health, wellness and fitness over striving for the 'perfect body. I will support you as you become a stronger, better athlete and achieve things you once thought impossible, whether that is to start running, to run the first race, to train for a marathon, or even attempt an ultra-marathon.
Address:4/323 Pascoe Vale Rd, Essendon 3040,
Melbourne Victoria
Contact: 03 9374 4512
Website: http://runners.org.au/training/running-coaching
HBF is owned and managed by Jodie A, who has over 21 years of experience in the fitness industry.  She is passionate about providing high-quality exercise options for all levels, delivered with impeccable customer service.
The Healthy Balance Fitness trainers are carefully selected for their knowledge, passion, attention to detail, professionalism and keen desire to help others.  We have stringent recruitment, induction and training processes that ensure a top-notch team. Easily fit the training in around your work, family and social commitments, because you can train when and where it suits you.  No classes to attend, you simply follow the three training plans each week. The weekly lessons will teach you about technique, stride, posture and tips for dealing with hills, fun run water stations and tapering for your event.  All lessons are aimed at your level.  You'll have access to our forum so you can ask questions and get inspired too!
Address: PO Box 5117 Burnley VIC, 3121
Contact: 04 1428  8434
Website: https://www.healthybalancefitness.com.au/general-running-program/
For $115 per month, Run Crew offers specific, personalised coaching for every runner. Regardless of your experience or speed, and covering target races from 800m through to ultras, Run Crew is committed to giving runners of all abilities the opportunity to perform at their best. Our coaching covers all areas of training and preparation, with attention to detail usually reserved for the elite.
Ben is the Australian 10k record holder (27:24.95), 2012 and 2016 Olympian and twice City to Surf winner. Ben brings a wealth of coaching knowledge and extensive experience as an elite athlete. He has an excellent communication style and his psychology degree gives Run Crew members an edge in mental preparation. Ben continues to compete, adding marathons to his list of achievements – with hopes of winning his local race, Six Foot Track Marathon, in the future! Thanks to 10 years experience as a massage therapist, Gary has developed an understanding and eye for biomechanics that helps runners improve efficiency and minimise the risk of injury. As a runner, Gary is a jack-of-all-trades: naturally suited to sprinting (with his best performances at 100m-400m), his passion for distance running has dragged him to a 75min half marathon. He is currently squeezing his running between his commitments as a coach, massage therapist and father of two young boys. He continues to compete at 800m, winning a silver medal at the World Masters, and still runs sub-2:00 as a 40-something-year-old.
We have different training locations for all our training programs. 
Contact: info@runcrew.com.au
Website: https://www.runcrew.com.au/
Diamond Creek Runners is a recreational running club based in the northeastern suburbs of Melbourne.Our club meets weekly for group runs and/or skills sessions. These official sessions are held on Tuesday, Thursday & Sunday. We also run a popular 8-week Start to Run program designed to get new runners and beginners into the sport we all enjoy. For further information about Diamond Creek Runners or the sessions we run, please feel free to contact us and we'll be happy to help.
Address: Diamond Creek VIC 3089
Contact: Leave a message on our enquiry form
Website: https://www.diamondcreekrunners.org.au/
We're an athletics club based in Richmond, Melbourne. Both men and women, young and less young form the club, ranging from the social to the competitive. The club holds regular training sessions with experienced coaches every week for those interested. During winter, we host our own races which are free to all members. There are also various social events throughout the year. This includes a trivia night, functions, and the occasional mini-golf nights!
Address: Corner of Highett and Gleadell St, Richmond Melbourne
Contact: info@richmondharriers.org.au
Website: https://www.richmondharriers.org.au/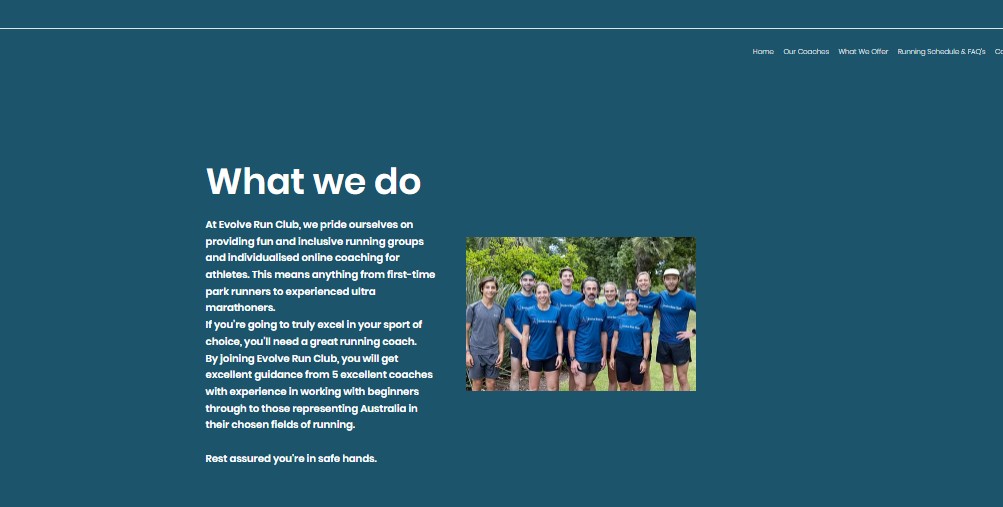 At Evolve Run Club, we pride ourselves on providing fun and inclusive running groups and individualised online coaching for athletes. This means anything from first-time park runners to experienced ultra-marathoners. If you're going to truly excel in your sport of choice, you'll need a great running coach. By joining Evolve Run Club, you will get excellent guidance from 5 excellent coaches with experience in working with beginners through to those representing Australia in their chosen fields of running.
Whether you're interested in joining a group, getting some personalised guidance or looking for a fresh start, Evolve Run Club offers a range of services for athletes with any level of experience.  We offer basic online coaching, premium coaching, casual group sessions, monthly sessions, and coaching for younger runners for different prices. 
Address: Caulfield park, victoria
Contact: Leave us a message on our enquiry form or follow us on our other social media pages
Website: https://www.evolverunclub.com.au/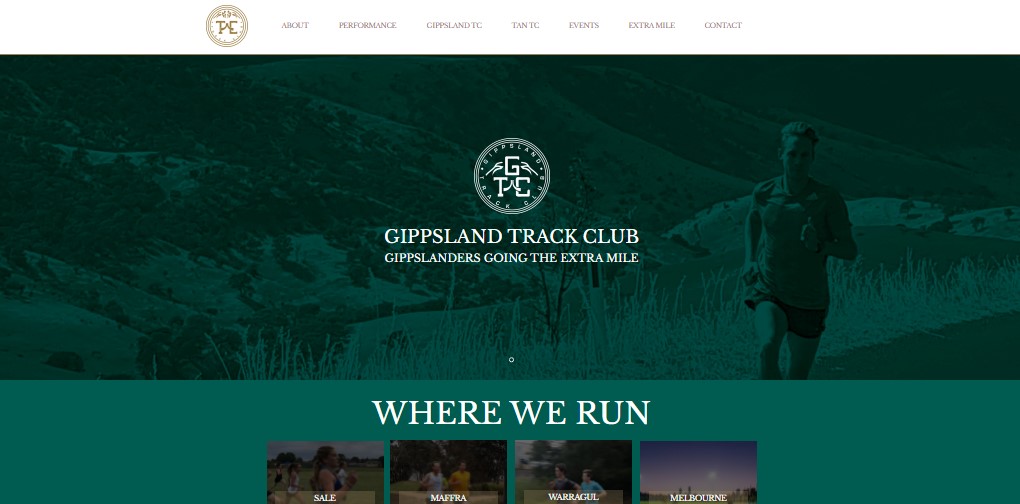 Track Club provides runners of all abilities and ages with the knowledge and motivation to pursue their individual running goals. Established in the heartland of Gippsland, the Gippsland Track Club is a community-minded track club that provides an athletic platform to help enrich and share our passion for running and athletic development. We offer coaching, events and a social environment to help you through your running and sporting journey. Our other running club is the Tan Track Club based in Melbourne; an elite track club designed to help athletes compete at a higher level. It also offers youth development programs in a fun and rewarding environment. 
Contact: Leave us a message on our enquiry form so we can get back to you!
Website: https://www.trackclub.fit/gippslandtrackclub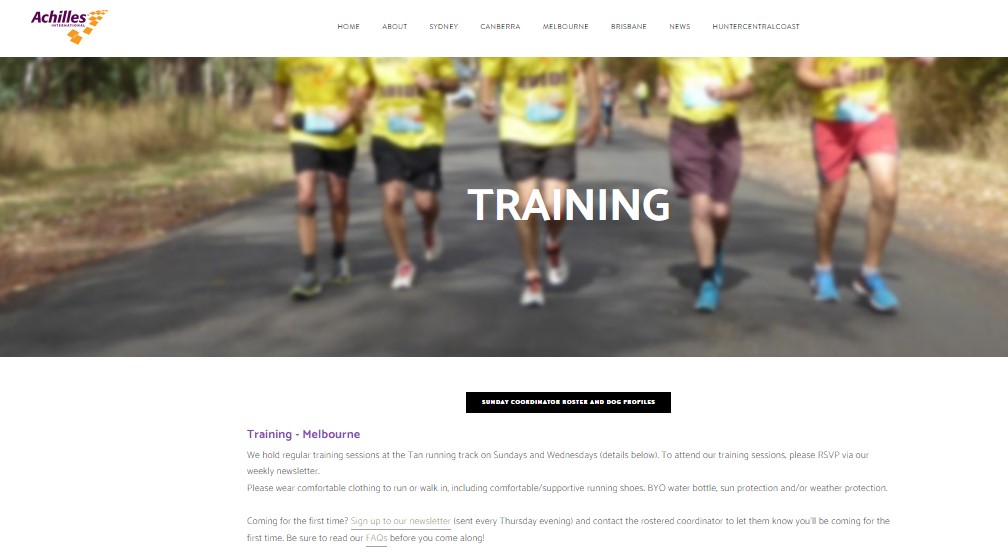 Achilles facilitates training and participation in running and walking events in a supportive social environment where people with disabilities can achieve life-changing goals. At Achilles we promote personal achievement,  enhancing self-esteem and lowering barriers between people. We welcome people with disabilities to attend regular training sessions held in accessible and central locations in Sydney, Canberra and Melbourne. Our experienced guides ensure that members feel safe and welcome at our regular training sessions. We work with our members to achieve their fitness goals be that walking in a 5k event to running a marathon or an ultra-marathon. 
Address: Janet Lady Clarke Rotunda, Linlithgow Ave (200m east of the intersection
Linlithgow Avenue and St Kilda Rd)
Contact: Melbourne@achillesaustralia.org.au
Website: https://www.achillesaustralia.org.au/
South Melbourne Athletic Club
The South Melbourne Athletic Club (SMAC) has a rich history dating back to 1929 across track and field events, road racing and cross country running. SMAC is recognised as one of the premier athletics clubs in Victoria. An affiliated member of both Athletics Victoria (AV) and Athletics Australia, the official governing state and national bodies for track and field and athletics, SMAC has a proven record of helping hundreds of athletes at all levels achieve their personal bests. While proudly boasting a number of incredible elite athletes under the red and white flag, SMAC prides itself in welcoming runners of all levels and abilities. So, whether you're looking for harder competition, technique improvement, a focus for your training, or simply to have fun with like-minded friends, you'll love the atmosphere of SMAC. Our vibrant and inclusive community is testament to our camaraderie and the support of all our members and coaches. Whatever level you're at, you will have fun achieving your personal best with SMAC
Contact: 04 3775 1300
Website:  https://southmelbourneaths.org.au/
Challenge Yourself and Run Better with Melbourne's Best Running Coaches! 
Whether you are looking for a new sport, wanting to level up your athleticism, beat your personal running time, have fun, and shape up, there are lots of strength and conditioning training programs that can help build up your stamina, endurance, and strength when you hire one of Melbourne's best running coaches.