Melbourne's Best Day Hikes
Victoria is overflowing with nature spots that everyone can enjoy! It is not diffcult to realise why Melbourne is well-loved among locals and tourists. If you are more of a city-loving person, why don't you change things up a bit and try something new? We have prepared a list of Melbourne's best day hikes to enjoy for beginners and seasonal Melbourne hikers! 
Pack your bakcs, get your hiking gear and strap your hiking boots in place becauxe we are going on the hike of your life!
Feast your eyes on the vast coastline while you walk along native flora and wildlife. You can also take magnificent phots of the iconic lighthouse for a pleasant souvenir! The walking trail begins from Cape Schanck and ends with a stroll down Bushranger's Bay beach. This walk is perfect for amateur hikers because of its minimal elevation and stairs. 
Distance: 6km
Estimated Durantion: 2-3 hours 
Difficulty level: Moderate
Location: Cape Schanck Road, Cape Schanck, Victoria, 3939
Fort Nepean was a fort that was still in use up util the end of  the World War II. It was built in 1882 and has been a popular destination for local and foreign visitors ever since. You can explore all the tunnels that show bunkers, gun emplacements, and ammunition storage, or go and take a peek at the historic cemetery on-site. You can enjoy the walk as it passes through Cheviot Beach and the infamous 'The Rip', a spot that has claimed too many ships during the European settlement. 
Distance: 3.5km
Estimated Duration: 2-5 hours 
Difficulty level: Easy to Moderate
Location: Defence Rd, Portsea VIC 3944
Lerderderg Gorge Circuit Walk
Lerderderg is distinguished by a 300-metre-deep gorge cut through the park's sandstone and slate, in addition to some outstanding flora and fauna. This circuit walk starts at the Mackenzies Flat picnic area and mostly follows the river's natural course. Expect plenty of rock hopping, gold mining relics, and possibly some river crossing depending on the weather.
Distance: 13.5 km
Estimated Duration:  4-5 hours 
Difficulty level: Moderate
Location: Lerderderg State Park Lerderderg Gorge Rd Greendale, Melbourne 3340
Sanatorium Lake Eco-Trail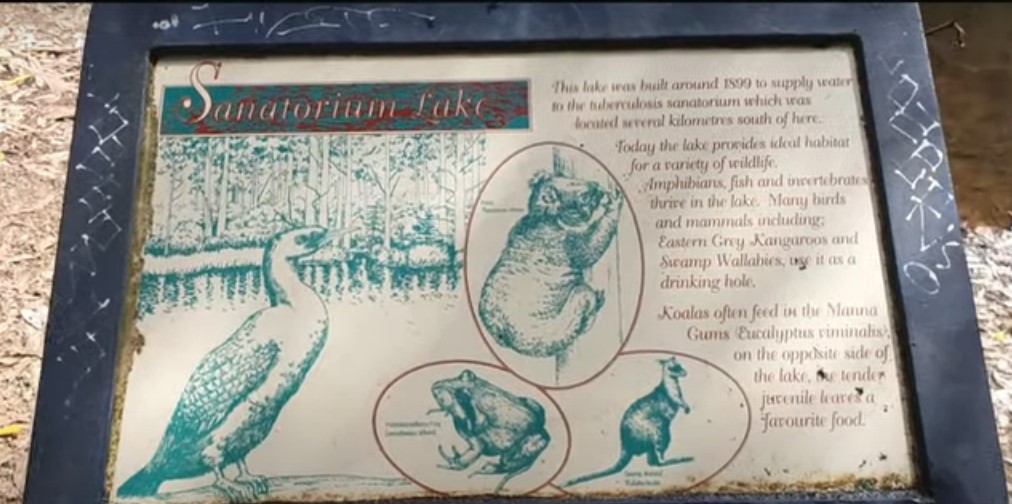 This family walk takes you through the Macedon Ranges' native forests, passing through stands of tall eucalypts and gullies of beautiful ferns, with interpretative signs along the way. Over 150 species of native birds and a wide range of mammals, including kangaroos, wallabies, and wombats, find habitat in the diversity of vegetation types. The trail connects to the 29-kilometer Macedon Ranges Walking Trail, which includes most of Mount Macedon's other scenic highlights, such as Camels Hump, the Memorial Cross, and lookouts with spectacular views of Port Phillip Bay, the You Yangs, and the Dandenong Ranges.
Distance: 2.8 km
Estimated Duration:  1 hour
Difficulty level: Easy
Location: Mount Macedon Regional Park, Lions Head Road, Mount Macedon, Victoria, 3441
Hike the clifftop path, which towers above the Bass Strait surf and beautiful secluded beaches below. This popular walk follows the route of George Bass' coastal discovery voyage from the outskirts of San Remo at Punchbowl Road to the Bass Highway in Kilcunda. Because of the steep areas, rough sections, and uneven steps, this trail is best suited for hikers with some hiking experience.
Distance: 7 km
Estimated Duration:  2 hours
Difficulty level: Moderate
Location: George Bass Coastal Walk, Victoria
Cathedral Range State Park
The Cathedral Range is a seven-kilometer-long ridge of sharply upturned sedimentary rock. A variety of walking trails ranging in difficulty from easy to difficult allow visitors to explore the park's main features and climb the peaks to enjoy views of the valley's forests and farmland.There are numerous great walks in the Cathedral Ranges, but the Neds Gully Track is a good place to start. The hike up to Neds Gully and Neds Saddle is a steady ascent. The trail then branches off to Cathedral Peak, the park's highest point at 840 meters.
Distance: 11 km
Estimated Duration:  3 hours
Difficulty level: Moderate
Location: Cathedral Range State Park, Victoria
The Cape Woolamai Trail extends southwards from the Woolamai Beach Surf Lifesaving Club along the top of the coastal cliffs and then loops back, deviating along a couple of branches, providing a walking trail that takes around 4 hours to complete at a leisurely pace. It offers panoramic views of the ocean and coast, but the only way to get to the beach on the cape's west coast from the trail is to take steps down the cliff face at Magic Lands Beach. The trail winds through areas dotted with mutton bird burrows, which are home to approximately one million of these migratory birds, which return to Alaska each year to breed.
Distance: 10 km
Estimated Duration:  2-3.5 hours
Difficulty level: Easy
Location: Cape Woolamai, 3925 Victoria
The Organ Pipes Trail begins at the Visitor Information Centre and follows the walking path to explore the park's many wonderful features. The park's most well-known feature is the Organ Pipes, a series of basalt columns formed by the cooling and cracking of molten lava. Visitors can take advantage of the fantastic picnicking, walking, bird watching, and photography opportunities.
Distance: 3 km
Estimated Duration:  1.5 hour
Difficulty level: Easy
Location: Organ Pipes National Park, Victoria
Dandenong Ranges National Park
The Dandeong Ranges National Park has too many trails that hikers and walking enthusiasts can enjoy. There are also a number of picnic areas and scenic spots to visit within the national park. There are a number of beautiful walks and hiking trails to choose from, and a map can be downloaded from the Parks Victoria website. Because the Dandenong Ranges National Park has multiple access points and no fixed address, you should consult a map before entering to decide which areas of the park to visit. The 1000 Steps is the most popular bushwalk in Melbourne. Officially known as the Kokoda Track Memorial Walk, runners enjoy the steep trail's challenge, locals appreciate the convenience, and tourists simply want a photo of a beautiful rainforest walk.
Distance: 1.8 km
Estimated Duration:  1 hour 
Difficulty level: Easy
Location: Tree Fern Gully Track, Tremont VIC 3785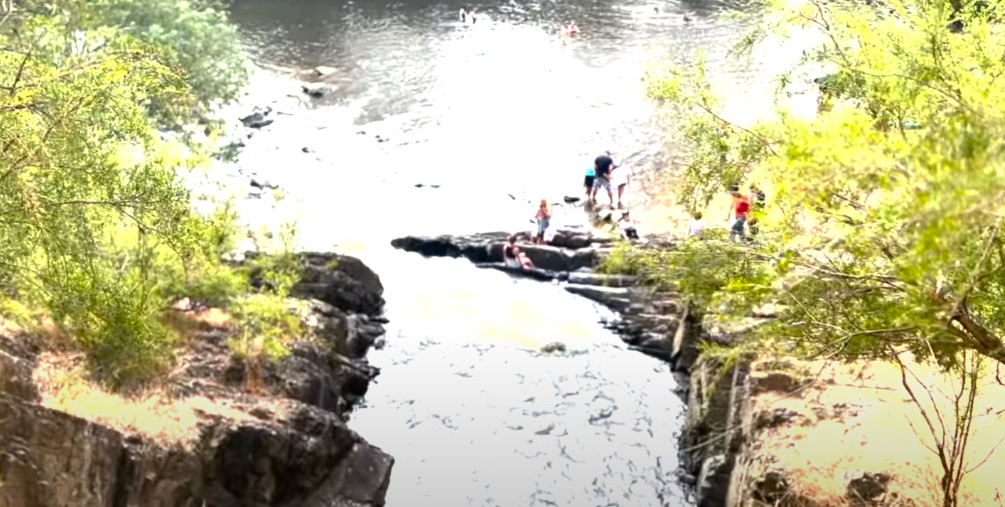 Hand-curated trail maps and driving directions, as well as detailed reviews and photos from hikers, campers, and nature lovers like you, help you discover the most popular walking trails in Warrandyte State Park.Picnickers, bushwalkers, canoeists, birdwatchers, and those seeking peace and solitude will enjoy Warrandyte State Park, which is the closest state park to Melbourne. The Yarra River, which winds through the Warrandyte Gorge, dominates the lightly wooded landscape. The hills around Warrandyte have a distinctive bluish-green hue, which is typical of the area's Red Box foliage.
Distance: 6.1 km
Estimated Duration:  3-4 hours
Difficulty level: Moderate
Location: Pound Bend Rd, Warrandyte VIC 3113
Be One With Nature and Enjoy These Hiking Trails!
You don't need to be a professional to enjoy what Melbourne's hiking trails can offer! You can select from different trails depending on your abilities and how far you can go. One thing is for sure: you will want to come back for more!