Best Korean BBQ In Melbourne
The boom of Korean pop culture, including K-pop music, Korean dramas and movies, has pushed Korean cuisine more into the limelight. Diners are becoming more adventurous and are looking for unique dining experiences and flavours. Korean food takes familiar food and brings it to another level, mixing it with their traditions. 
One of which is the ever-popular Korean BBQ. There is nothing intimidating with grilling meat table-top style, especially if it is meant to be shared. Korean BBQ is a collective experience. People can exchange stories while cooking meat, get happy with some soju, and fill their stomachs with a smorgasbord of banchan or side dishes.   It's one thing to wait for your meals to be served and it's another thing to have some control over your meal's quality. Just like any other place outside Korea,  the Korean BBQ craze has hit Melbourne and it has hit it quite hard! An influx of Korean immigrants has enriched the culinary melting pot of Australia even more. You can find Korean restaurants in almost every neighbourhood in Melbourne and it could be overwhelming when asked to pick the best one. 
Here is a list of Melbourne's Best K-BBQ Places You Must Try! 
Top Ten Korean BBQ Restaurants to Satisfy Your K-food Cravings
Hwaro Korean BBQ stands out from its competitors with their special meat marinade. It boasts of more than 23 ingredients and sits for a couple of days to get the most flavour out of it. Eunsook Kim, owner of Hwaro, shares that the recipes of Hwaro have been passed on from generation to generation, an indication of the richness of culture and history in the food. Hwaro had its humble beginnings from her wanting to share her culture to the community, thus Hwaro BBQ was born. 
Address: Ground Floor 562 Little Bourke Street, Melbourne VIC 3000
Phone: +61 3 9642 5696
Hours: Sun-Thu 5:30pm-10pm, Fri-Sat 5:30pm-1am
Experience authentic Korean BBQ at G2! Located at Elizabeth Street, G2 joins the hustle and bustle of the neighbourhood with their intimate and bit cramped (for that authentic korean BBQ feel!) BBQ place. Smoke, the smell of grilled meat in the air, clinking of soju glasses, and a lot of chit chat makes it a dining experience that you'd want to do all over again. Order their best seller, the pork set, which gives you two kinds of pork belly, pork scotch in soy and spicy flavours, and an array of side dishes to pair with your meat, All in all a perfect spread at a very good price!  
Address: 301 Elizabeth Street, Melbourne VIC 3000
Phone: +61 3 9642 3424
Hours: Sun-Wed 12pm-3pm & 5:30pm-2am, Thu-Sat 12pm-3pm & 5:30pm-3am
You will never go wrong with Wooga Korean BBQ. It has all the elements you need to have a complete and authentic Korean BBQ dining experience. High-quality meats, vibrant and friendly ambience, and extra-delicious Korean food at prices that won't break the bank.  Order the 'B Combo' when you visit Wooga. It showcases the finest cuts of beef and pork accompanied by a crispy yet hearty seafood pancake, to be finished off with a steaming hot Kimchi stew served in a clay pot. Their serving sizes don't disappoint and the servers will happily refill your side dishes when you run out! 
Address: 270 Victoria St, North Melbourne VIC 3051, Australia
Phone: +61 3 9328 1221 Hours: Mon-Thu 5:30pm-10:30pm, Fri-Sat  5:30pm-11pm, Sun  5:30pm-9:30pm
If you have an enormous craving for Korean food, you have come to the right place! Bornga offers classic Korean BBQ to Korean street food to mainstream Korean dishes. Dive into the world of Korean cuisine by having a taste of each kind when you visit Bornga. You can even have the Chimaek experience or simply put, Korean fried chicken (in soy and spicy flavours) and beer, which is very popular among all Koreans. 
Addres: Level 1/178 Little Bourke St, Melbourne VIC 3000
Phone: +61 3 9650 8878
Hours: Mon-Thu 12pm-3pm & 5:30pm-10:30pm, Fri-Sat 12pm-3pm & 5pm-11pm, Sun 12pm-3pm & 5pm-10pm
Address: Level 1, 258 Lonsdale Street, Melbourne VIC 3000
Phone: +61 3 9995 0643
Hours: Mon-Thu 12pm-3:30pm & 5pm-10pm, Fri-Sat 12pm-11pm, Sun 12pm-10pm
Are you looking for great Korean food served at pocket-friendly prices? Woodo Korean Barbeque has got you covered! They serve authentic Korean food paired with intimate vibes at incredible prices. Choose from regular Korean BBQ to Korean snack shop favourites and get recommendations from their very accommodating employees. A wonderful way to go on a culinary adventure, right? Definitely a restaurant that we will go back to! 
Address: Ground Floor 562 Little Bourke Street, Melbourne VIC 3000
Phone: +61 3 9642 5696
Hours: Sun-Thu 5:30pm-10pm, Fri-Sat 5:30pm-1am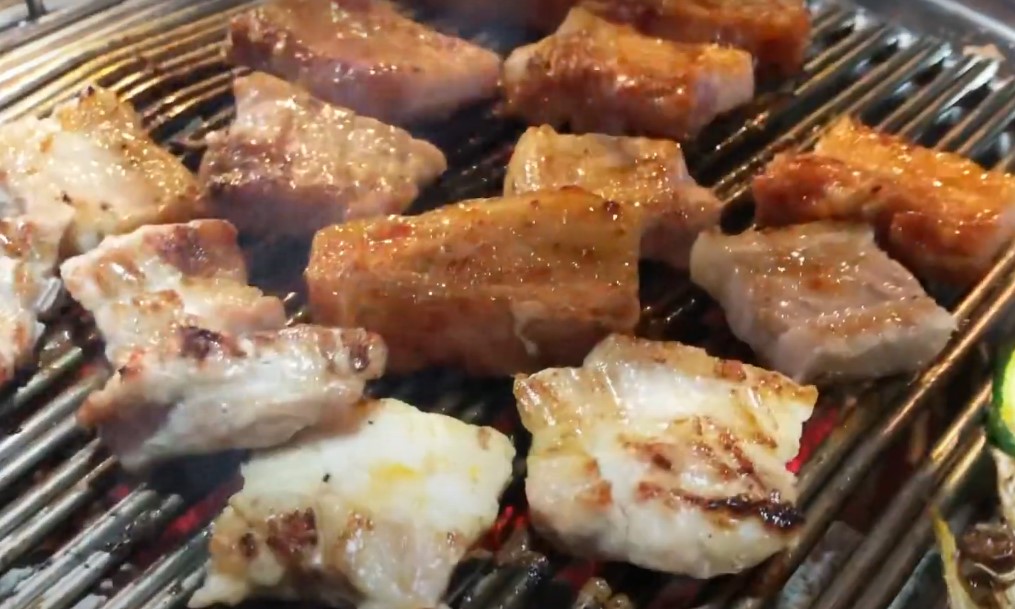 Quaintly located in the suburbs of Surrey Hills, Towoo Charcoal is definitely a gem! Not only do they serve high quality meats, they also include a lot of seafood kitems in their menu. Famous for their lotus chips, deep-fried and crispy crab claws, Towoo Charcola does not disappoint. Don't forget to order their spicy red chili pork bulgog because that will keep you comng back for more! 
Address: 603 Whitehorse Road, Surrey Hill VIC 3127
Phone: +61 3 9836 0445
Hours: Mon-Sun 5:30pm-10:30pm
The hype is real! Their famous japchae or mixed glass noodles and hearty lamb chops have earned BBQ-K Doncaster the most reputable and raving reviews in Melbourne' s food scene. Because it is a hotspot for Korean food enthusiasts, their restaurant is always full. We recommend that you book several days in advance so that you can get a table for you and your friends! 
Address: 916 Doncaster Road, Doncaster East VIC 3109
Phone: +61 3 9840 7279
Hours: Mon-Sun 11:30am-10pm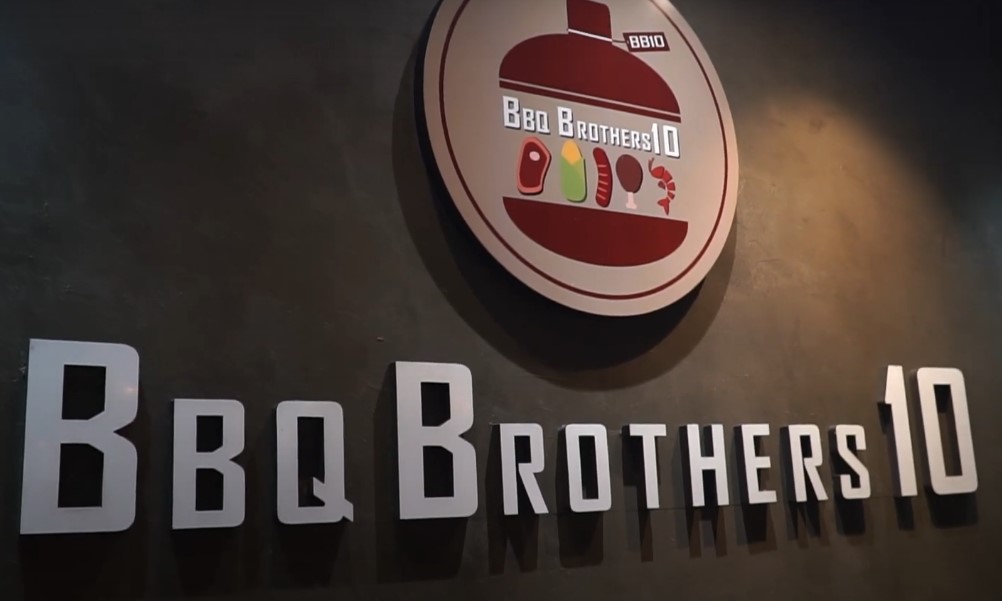 The BBQ Brothers 10 or more fondly called as the 'BB10' offers prime Wagyu, pork, and chicken grilled on glowing charcoal in front of you. Happily cook your meats or have one of their staff grill them for you while you and your friends bond over shots of Korean soju. BB10 is open for functions/ events/ large group bookings if you book in advance. Experience Korea at BB10!
Address: Shop 1 BBQ Brothers10 589 Elizabeth St Melbourne 3000
Phone: +61 3 9042 3173
Hours: Sun-Thu 5:30pm-10pm, Fri-Sat 5:30pm-11pm
Grab a bite to eat at Mansae Korean Barbeque. Mansae translates to 'Hip Hip Hooray', a reaction that you give after you eat the most scrumptious Korean food spread in Melbourne.  Mansae offers high grade Australian Wagyu and grass-fed pork all grilled table-side along with other classic Korean dishes and sides. Enjoy a fun, casual, and very interactive Korean dining experience when you dine at Mansae. Indoor and outdoor seatings are available on a first-come first-serve basis. 
Address: Shop 9/120 A'Beckett St Melbourne 3000
Phone: +61 3 9939 9189
Hours: Sun-Thu 5pm-10pm, Fri-Sat 5pm-11pm 
Paik's BBQ is owned and operated by famous Korean celebrity chef and restaurateur, Baek Jong Won. Paik's BBQ brings you the best of Korean cuisine all in one menu! Grill pork and beef on the table and clink glasses of soju while chatting away with your friends. Their friendly staff will teach you the ways of Korean BBQ so you don't need to worry about not knowing anything if you are a first-time diner! 
Address: 525 Little Lonsdale Street, Lonsdale Street, CBD, Melbourne
Phone:+61 3 99722043
Hours: Mon-Sat 5pm -11pm 
Have a Taste Of Korea In the Heart Of Melbourne
If you are suddenly met with those late-night cravings while watching your favourite Korean TV shows, you don't need to book a flight to Korea. Instead, grab your bag and round up your friends for a K-BBQ night out in the town!